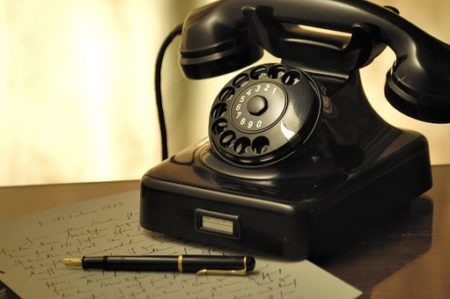 If you've ever fallen out of touch with a friend, you already know this: reconnecting isn't easy. You quiet your nerves and deliberate for a moment before, finally, after months, picking up the phone just to say "hi." You wait a beat or two before hitting send on an email with a header like, "Everything ok? I've missed you!" That's sort of how it feels to me today, as I sit in my somewhat messy, decidedly lived-in kitchen and type these sentences onto the screen. I could clean up all the dishes from the veggie soup I've just made and rinse out the cans for recycling. Or I can let them wait, take a deep breath, put my fingers on the keys, and trust that  words will come.
This morning I listened to an interview with writer Pico Iyer in which he explains why he spends the first hours of his day in silence. "I just sit there," he says, "trying to sift through my projections, my distortions, trying to find the voice behind my chatter, trying to find, of all the things passing through my head, if there is any one thing worth committing to the page." Although I haven't been doing much sitting lately – there are too many weeds in the garden to allow for that – I've been engaged in a similar kind of daily sorting and sifting and wondering. "Speak only if it improves upon the silence," Gandhi advised, words I've pondered while questioning my own writing, how to respond appropriately to the unfolding events in our world, and whether there's any need to add one more voice to the clamor.
Reading the New York Times over breakfast, tuning in for the latest CNN breaking news updates as I peel potatoes in the evening, I'm at once pulled in and appalled. How to reconcile these small pleasures – the comfort of a morning cup of coffee, the routine of making a meal in my own familiar kitchen – with the deeply disturbing developments reported in the paper or on my TV screen?
More and more lately, I'm aware of a painful disconnect between the moral values we were all taught to uphold and the reality of the country we've created. How did this happen? We live in a nation where honesty, integrity, and morality are no longer seen as essential to leadership, or even, in this administration, as virtues. As a people we are deeply divided and mistrustful — of our elected officials, of the news media, of each other. How can we begin to reweave connections in a country in which people who disagree no longer respect differences of opinion but, rather, say they feel hatred for the other side?
How can we make sense of an increasingly complicated world when the U.S. president attacks the free press as his enemy and dismisses irrefutable facts and figures as fake news? How do we find our way forward as a nation when a simple click of the remote control leads one into a parallel universe offering a completely different spin on reality? How can we solve our most intractable problems when 58% of voters in one political party now believe that higher education has a damaging effect on America? How can we feel safe in a country in which the president, his family, and his advisors are inextricably entangled with a foreign adversary? How can we believe any statements from a leader or an administration whose lies are exposed daily and whose assertions and justifications for his actions change with the prevailing winds?
How can we hold our heads high in a country in which racial profiling has become normalized, even legal immigrants fear for their lives, and visitors to our shores are turned away because of how they look or where they're from or how they worship?  How can we effect sensible policy changes desired by a vast majority of Americans of both parties when scientific research is shut down and decades worth of objectively gathered data is made to disappear because it doesn't serve a specific political agenda? How can we sleep at night in a country in which millions of people will lose their health care if the bill put forth this week is passed next week? What kind of country are we, if we are no longer committed to working with each other, and with the rest of the international community, to create peace, to protect human rights, and to save our fragile, rapidly warming planet?
My own list of unanswerable questions goes on and on. I suspect most of us are wrestling with these and similar ones as we absorb our daily doses of social media, headline news, serious analysis, and late-night humor. Grateful as I am to every investigative reporter working tirelessly to uncover what actually happened in the presidential election, I'm under no illusion that "the real story" is going to create any kind of meaningful change or healing for the country. We do need the truth. But we need much more than that.
I don't want to be part of the problem – too cynical, or apathetic, or uninformed to engage in a serious discussion. But I haven't been feeling much confidence lately in my ability to be part of the solution, either. What difference can any one person make? Sometimes, reading about North Korea's latest missile test or an enormous iceberg breaking off Antarctica or a young Indian engineer shot to death in a Kansas bar simply because he was not white, I feel paralyzed.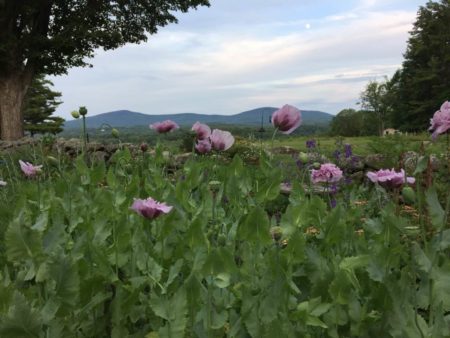 And so, day after day, as these lovely summer afternoons have passed, I've chosen silence over speech, walking or gardening or reading over writing. By nature, I step back from uncomfortable conversations. Let someone more knowledgeable and more thick-skinned than me pen the diatribe, the impassioned protest, the well-researched expose. Why provoke another family member to unfriend me on Facebook? At the same time, it feels almost capricious to write about what the birds are up to here, or what's blooming in my garden, when the issues we must confront are so urgent and overwhelming. I love my own ordinary days as much as ever. But I've been a bit more hesitant about celebrating them and sharing them, in part because to do so seems, well, as if I'm turning a blind eye to all that is wrong in our world.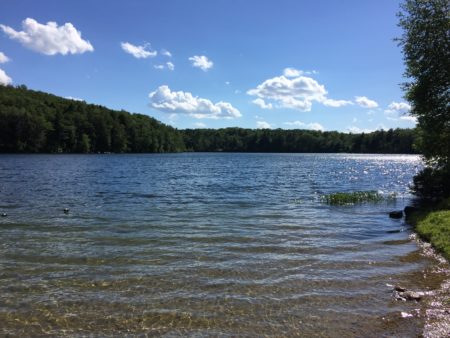 And yet, thankfully, life does go on. Children play and peas ripen on the vine and the water in the pond is perfect for swimming. Grown kids come home, friends arrive, fires are lit on our hilltop, and every moment feels like a blessing. Nature offers constant reminders of all that is beyond our own limited view and human understanding.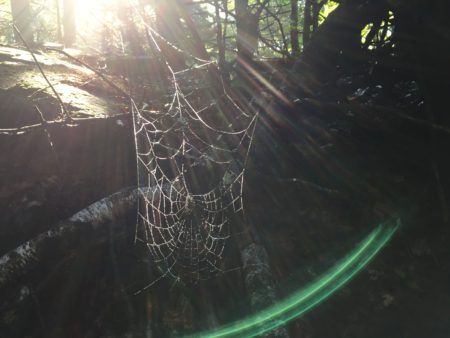 Somehow I want to find a way to be grateful for everything that is good and beautiful in this life and, at the same time, be courageous enough to speak up in defense of the ethics and ideals we've sacrificed on the altar of fear, disillusion, and suspicion. To write is to seek the truth behind one's inner chatter and then to put it out there. It is to believe we can improve upon the silence. It is to have faith in the power of words to provoke us, connect us, and heal us. It is to have faith, period.
The other day, my friend Jena Schwartz quoted a line from Rebecca Solnit, written in response to a comment about climate change in which a reader had pointed out, "We have only ourselves to blame."
"Who is we?" Solnit asked. "And what good is blame?"
Those two questions jolted through me like an electric current. We are we. And blame doesn't ever soften a heart or open a mind.
Conversation does, though. So does curiosity coupled with education. So does kindness. And courage. Conversation creates connection, and if we are to survive as a democracy – not to mention as a planet — it will be because we remember that we are all connected. It will be because we're curious enough about our differences to ask questions, and to believe in education's power to transform fear and judgment into understanding, acceptance and cooperation. It will be because we place a higher value on decency than on victory, tax breaks, power, and revenge. It will be because more and more of us find our own ways to be brave. It will be because we continue to speak up, even when it's uncomfortable to do so.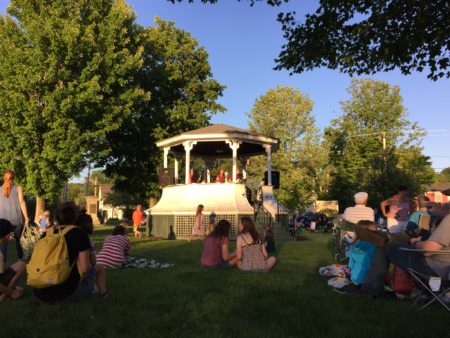 Who is we? Rebecca Solnit asks. I would like to believe that we are patriots. This, at least, is what I aspire to be: a patriot as defined by historian Timothy Snyder in his small, compelling book On Tyranny: Twenty Lessons from the Twentieth Century:
A patriot wants the country to live up to its ideals, which means asking us to be our best selves. A patriot must be concerned with the real world, which is the only place where her country can be loved and sustained. A patriot has universal values, standards by which she judges her nation, always wishing it well – and wishing that it would do better.
(Note:  I've bought six copies of On Tyranny since it came out a couple of months ago, including one for each of my kids.  It's short.  It's powerful.  It's a dose of important 20th-century history as well as an urgent heads-up for those of us seeking to make sense of the present. You can order one here.  $6.79 well spent.)
SaveSave
SaveSave
SaveSave
SaveSave
SaveSave
SaveSave
SaveSave
SaveSave