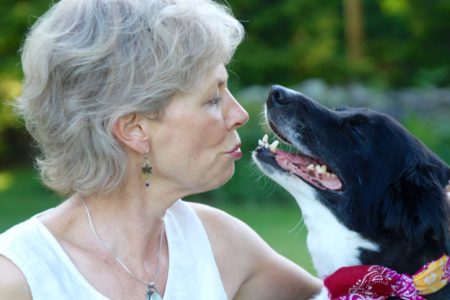 The other morning, I snapped the leash onto Tess's collar and headed out for a walk. We followed our old route, down the hill from our house, onto the bike path toward town, and home again. Nothing too ambitious, yet this was the first time in two years I've taken this particular four-mile walk without feeling pain. It was also the first time since having both of my hips replaced last winter that I felt confident enough in my new hardware, and in my healing, to risk having Tess lunge unexpectedly or pull me off balance. I'm strong enough now to hold onto her, strong enough to hike back up the hill without pausing to catch my breath, strong enough to do the whole loop in under an hour. And so it is that a daily ritual I once took for granted has been transformed into an experience that feels special, one I'm grateful for.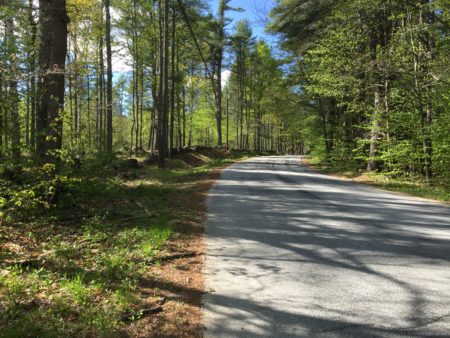 So much of what I've struggled with, and written about, over the last couple of years has had to do with loss and grief, what Jack Kornfield so evocatively calls "the storm clouds of the heart." Sitting alone in a quiet room, finding words that both pay homage to the richness of human experience while also acknowledging how vulnerable I often feel in the face of that experience, has given me a way to come to terms with some of the inevitable challenges of growing older — the illnesses and deaths of dear friends, concern for the struggles of a young adult son, life chapters ending, intimate relationships transforming, elderly parents facing their mortality, a body that's showing the wear and tear of nearly six decades of hard use.
I've sometimes wondered whether "ordinary days" would ever return. Or if in fact the best days were behind me now and my own "ordinary" would forever more be tinged with sadness, a kind of constant, chronic, low-grade grief, like the slight limp I'm learning to live with as result of having one leg that ended up being an eighth of an inch longer than the other.
The answer, it turns out, is no. The hitch in my gait is ever present. But sadness, most definitely, is not. The slow, demanding work of mourning what's over gives way, in time, to the quiet peace of accepting what is. And just as the sky clears after a heavy rain, the storm clouds of the heart disperse. The sun shines again. It's shining now.
A couple of weeks ago our family pulled off the rare accomplishment of gathering in the same town at the same time. Jack, who finished school in April, moved to Asheville, North Carolina, in May and resumed his job working in a wilderness therapy program for troubled adolescents. His schedule is such that he's on duty out in the woods for a week and then off for a week. Fortuitously, one of Jack's off-shifts coincided with a week-long break from touring for Henry, who flew in to Asheville to meet us. We rented a cabin and a car. Our surrogate daughter Lauren drove up from Atlanta to join us. And suddenly there we were – along with Jack's new dog, Carol — walking along a trail through the botanical gardens on a beautiful spring morning.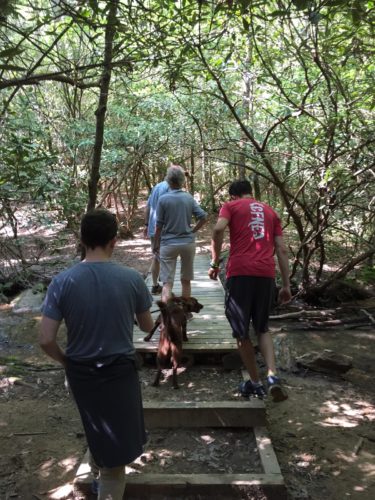 Time was (not so very long ago) when an outing with the kids was utterly routine. As the mother of two boys I was always in search of some simple diversion to fill the day. But boys grow up. Life separates parents from their adult children. Jobs and friends and distant places take priority and even brief moments of togetherness can be nearly impossible to achieve. So this leisurely family walk felt somewhat miraculous – worthy of gratitude if not outright celebration.
And lately, gratitude, especially for the little things, has been my daily theme. Our family has always made a dinnertime practice when we're together of going around the table and sharing something we feel grateful for. As we recently discovered, Lauren and her roommate Lindsay do the same thing at their house, but they have a special name for it, a hold-over from Lindsay's childhood: Happy Reports.
I love this practice and I particularly love the way these two young women share the news of their day and the doings of their lives by choosing to focus, first and foremost, on what's good. The words, "I am happy to report" can't help but bring a smile to a listener's face. We all did Happy Reports in Asheville and found that our evening meals began on just the right note of intimacy and gratitude as a result.
Steve and I carried Happy Reports home with us and are doing them still – a powerful antidote to a day's petty grievances or the grim realities of the evening news. Happy reports are a reminder that even the most challenging day contains its moment of grace, if we are willing to seek it out. Happy reports are a way of affirming that we can choose our own responses to the roadblocks fate places in our way. Best of all, happy reports have a way of generating, well, more happiness.
And so, to that end:
I'm happy to report it's June and once again the days are long and warm and generous. In our yard the lupines, iris, and foxgloves are in full, harmonious bloom. The lilacs were more lush and fragrant this year than they've ever been and the peonies are awaiting their moment to take center stage.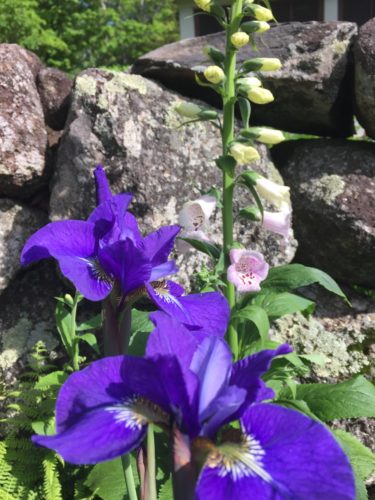 I'm happy to report that I can work all day in the garden, come in tired and dirty at dusk, and not even think of reaching for the bottle of ibuprofen. (This feels like a gift.)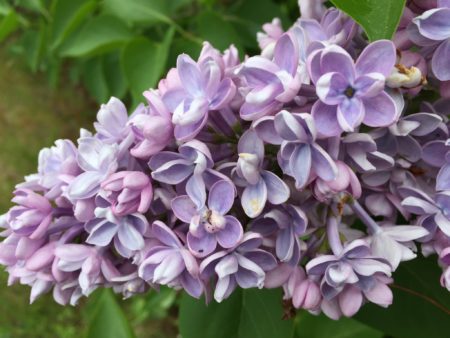 I'm happy to report that I've cleaned the screened porch and we've already had four dinners and one birthday party out there, listening to the birds sing their evening songs as the sun slips behind the mountains.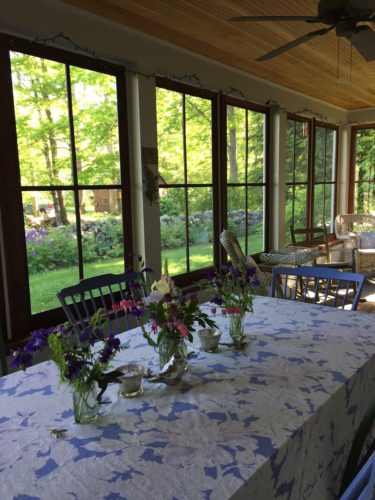 I'm happy to report that our son Jack continues to walk his path of sobriety with a commitment and humility that makes me proud to be his mom. I'm happy to report that we talk on the phone just about every day. I'm happy to report that he's happy.
I'm happy to report that Steve and I will spend Sunday night in Providence to catch a matinee of Bullets Over Broadway and a glimpse of Henry in the orchestra pit. After the show, he'll have a week off before heading to Texas for the last leg of this long national tour. I'm happy to report he'll be home in his old bedroom for the next seven days.
I'm happy to report that our expanded family means there's more love to go around. Having Lauren join us in Asheville simply made it better – more conversation, more laughter, more fun, more precious memories stored up. And we are all nuts about Carol, a sweet little pup who appeared on Jack's doorstep a few months ago in need of a home. Perhaps there was a bit of divine intervention there, for Carol came to Jack just as Jack found his way to the twelve steps. He was immediately smitten with her, adopted her, began to train her, and got her certified so she can accompany him to work in the woods. They are a good team both on the job and at home, and Carol is proving to have a knack for the therapeutic intervention: kisses, sock stealing, and tail chasing are all effective tension diffusers. (And although I don't expect to be a grandmother any time soon, I'm happy to report that Carol seemed to awaken some of my dormant maternal hormones the moment I met her.)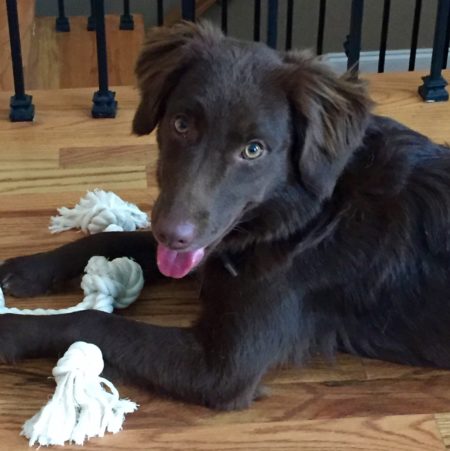 I'm happy to report that my parents have completed the herculean task of emptying out the famly homestead of forty-five years and letting go of an enormous mountain of possessions – with grace and good humor and remarkable energy. I'm happy to report that, after living with us for three weeks, they are finally at home in their new, light-filled cottage and we are now almost-neighbors. I'm happy to report that I can go have lunch with my mom any day – and the drive from my door to hers takes exactly eight minutes.
Although there's no turning away from the truth of loss or suffering, I'm happy to report that at this particular moment no one in our immediate family is sick or confused or in crisis. I'm happy to report that I'm old enough to know that such a brief, blessed reprieve is all any of us can ever hope for. The clear skies won't (can't) last. And when the storm clouds roll back in and the emotional weather of my own life once again takes a dark turn, I also know I'll somehow manage to gather my courage, reach for a friend's hand, brave the elements, and carry on.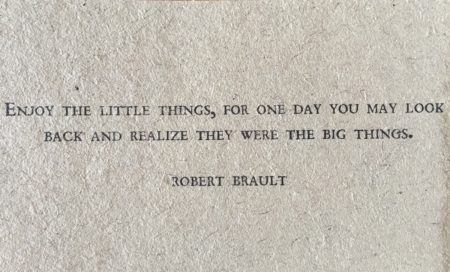 I'm happy to report that with each passing year, the ordinary feels more extraordinary, simple kindnesses matter more, time with family and cherished loved ones becomes increasingly precious, and life's small enrichments bring greater contentment to my heart than any material riches ever could.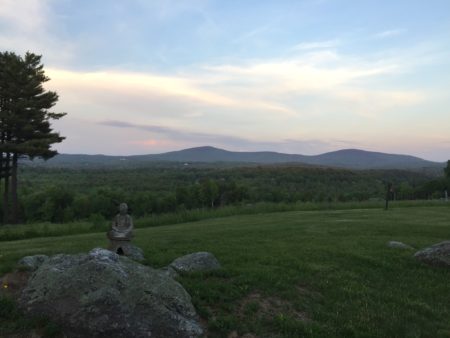 Done! (As Lauren and Lindsay always say.) And now, my friends, it's your turn. What is your happy report today? I'd love to hear it!