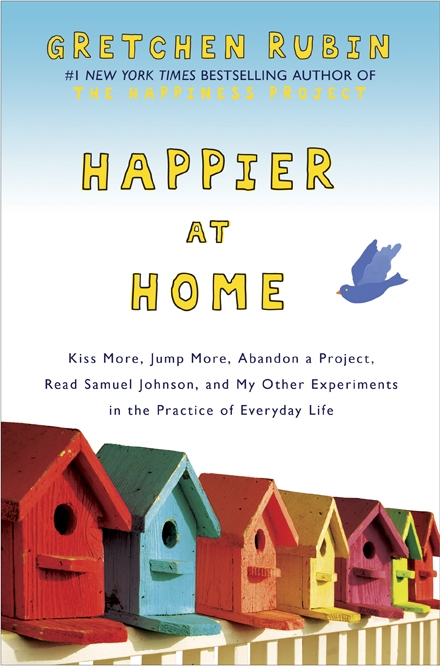 For the last eighteen years, September in our family has meant a shift: from open-ended summer hours to school schedules. If you're a parent, you know all about the mixed feelings that accompany the turning of the season. In this month of shorter days, cooler nights, fresh starts, and new notebooks, the urge to shake things up a little coincides quite neatly with the departure of children, the return to classes, a kind of general buckling down and getting back to business.
I'm always a little sad to see my own boys go, already regretting the swims we didn't get to take, the picnic dinner I meant to pack and never did, the Netflix movies I was certain we'd watch together that are still sitting in a basket on the kitchen counter. But there's a touch of eagerness and relief as well. The kids go back to school and the house is mine again. Time expands into the unfamiliar silence. New projects beckon.
This year, September is already proving to be a little unsettling. For the moment, no one is going anywhere. Jack, who graduated from high school last spring, is taking a year off to heal two broken vertebrae in his back; he'd like to start college pain-free. And Henry, who graduated from college in May and just finished a demanding summer job on Cape Cod (nine musicals in eleven weeks), is home again, applying for jobs, taking an online class, figuring out next steps.
The irony, of course, is that having finally grown comfortable in our "empty nest" over the last two years, while Henry was away at college and Jack at boarding school, I must now get accustomed all over again to having a house full of people. Young adult people whose schedules and housekeeping standards and dietary needs and ideas about how to spend Friday night do not necessarily match my own.
I love my sons and my husband. And there's nothing I like more than sitting down to dinner with our whole family gathered around the table. But I've found myself, over the last week or two, wondering how I can reclaim some of the spaciousness and ease I'd just begun to appreciate in my post-child-rearing years – while at the same time making our home a warm and welcoming place once again for all four of us.
Enter Gretchen Rubin.
I first heard of Gretchen from my mom, the very day her first book, The Happiness Project, was published. "I just saw this woman on the Today Show," my mother said, "and she's already on the New York Times best-seller list."
I watched the clip on my computer. The music and images brought tears to my eyes. Gretchen's thoughts about what really matters in life aligned with my own; this young mother of two was clearly very smart and thoughtful. But I didn't really want another "project." Besides, I thought, I was older than she, and therefore presumably wiser as well. And honestly, wasn't I happy enough already?
One night last month, I looked over at Steve, reading in bed beside me. To my surprise, he was absorbed in The Happiness Project – not at all the sort of book he's generally drawn to. "This is really good," he said, looking up. "I think we should both read it. It would be fun to try some of this stuff."
A few days later, an email from my friend Margaret: "I think you will really like Gretchen Rubin's new book, Happier at Home."
Margaret lives alone with her companionable cat Jack in a storybook cottage surrounded by magical gardens. She grows her own food, sustains an extraordinary web of friendships, reads and writes in a room with a view of a frog pond, a magnificent Buddha statue, a proliferation of brilliant flora and entertaining fauna. She sips tea out of hand-thrown mugs from Tibet. She is, by all accounts, quite happy at home. And, clearly, she's more open-minded than I about becoming just a bit happier.
No sooner had I promised Margaret that I'd read Happier at Home, and placed an order for it, than an advance copy arrived on my doorstep from Gretchen's publisher. Was the universe trying to tell me something? Did I have anything at all to lose by listening? I sat down and began to flip through the book at random.
And the first page I came to was about. . . KISSING! Gretchen decides that one easy way to bring more happiness into her home is to make a simple ritual: "Kiss in the morning, kiss at night." (Kissing, she points out, is a very popular activity, practiced in more than 90% of cultures.) And so, she considers the day's various kissing opportunities, reminding herself that if something is important to her, it's worth making time for – even if that means timing kisses with the regularity of toothbrushing.
The result is no surprise. It's all too easy to stay distracted by our own concerns as we rush to and fro, absorbed in the business of our separate lives at home. But, "by acting more loving," she writes, "I made myself feel loving." At the same time, she made her loved ones feel more loved. Simple, right?
I'm charmed by the idea of more kissing. This most definitely does not feel like a "project," more like a gentle reminder of a truth I already know and hold close to my heart: that a good life isn't about moving fast to get to some place better, it's more often about slowing down and fully embracing what's right in front of me. Especially the very people I profess to love most of all. The thought of more kissing made my heart do a happy little somersault. No equipment necessary; no new items on the to-do list. (I already have lips. And I figured I could remember to kiss Steve and my boys more times throughout the day without writing it down.)
When I finally turned to the beginning of the book and started to read, I understood right away why Gretchen has become a kind of happiness guru to the masses. She writes simply and honestly about what it means to live well on this earth. She backs her observations up with wonderful personal anecdotes and reflections, the kinds of stories your smartest, most entertaining friend would share with you over a cup of tea. She moves and educates and digs deep – all the while reminding us that we don't have to re-invent ourselves in order to feel more fulfilled. We can change our lives without changing our lives.
So, I'm with Margaret and Steve. I do love this book, and since I now have TWO brand new copies of Happier at Home, and since Margaret suggested we could spread some happiness in the world by giving more books away, this week I will send one person who comments below their own copy of Happier at Home.
I'm pretty sure that even if the notion of "More Kissing" doesn't inspire you to action, or at least to some sort of inner shift, something else in these pages will. Perhaps you will resonate with: Underreact to a Problem, or Give Warm Greetings and Farewells, or Read the Manual (this one, alas, is NOT in my near future), or Guard My Children's Free Time. As Gretchen points out, "Everyone's idea of home, or happiness, is unique, but it's the rare person who can't benefit from a happiness project." Now that I've read her fine book, I have to say, I absolutely agree.
P.S. I had just decided that more kissing was the path for me. That night, I went to my bookshelf in search of a bit of poetry to read before falling asleep. I took Daniel Ladinsky's lovely red book, Love Poems from God, to bed with me (a gift, as it happens, from Margaret). The poem I opened to was this:
One regret, dear world, that I am determined not to have when I am lying on my death bed is that I did not kiss you enough.
~ Hafiz, trans. Daniel Ladinsky
How to Win the Books

To triple your chances to win Happier at Home, Margaret Roach of A Way to Garden and her friend Pam Kueber of RetroRenovation and I each have a copy of the book to share. All of us are what could be described as home-centric, which is why we decided to do this three-way blog event together. (Besides, there's happiness in togetherness, right?)

Simply comment below by sharing some way you've boosted your happiness at home, then copy your comment to all three blogs (to Margaret's blog here and to RetroRenovation.com at this link) and improve your odds. Feeling shy? Just say, "Count me in" if so. Your entry will be official.

Winners will be chosen at random after entries close at midnight on Sunday, September 16. Good luck to all—and much happiness in your home and garden, from which all blessings flow.
(Disclosure: Books bought from Amazon links here yield a small commission, which I use to buy books for future giveaways.)