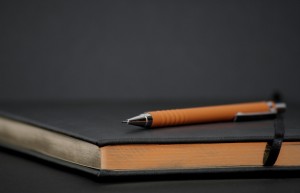 The theme of my life this winter can be summed up in a word: practice. Two-thirds of the way through a memoir, with another four chapters to go and a deadline less than two months away, I have made a commitment to writing practice.
But I am a slow writer, never certain of the way forward, and so I have no choice but to practice patience.
Waiting for words to come, trusting that if I stay here long enough, the next sentence will find its way home to me, requires a certain kind of faith. Faith in mystery and faith in the process — and so I practice faith, too. Faith, it turns out, takes quite a lot of practice.
Yoga practice makes my writing practice possible; in order to sit for hours on end, I must first get up and really move.
Breathing practice fuels the yoga practice; without the union of breath and movement, yoga is just exercise, and I need a little more sustenance from my practice these days than a few leg lifts would provide.
Meditation practice guides me back into my writing, for before I can write so much as a line, I must listen. And in order to listen, I must practice stillness.
Stillness is a challenge, possible only when I practice discipline, for stillness is so not my nature. Discipline practice returns me to my yoga mat day after day, and then it hustles me right back upstairs, to my spot against the bedpillows and my laptop balanced on my knees, and the words on the page, and the view out the window.
I look at the dark curve of mountains against the winter sky, hear the whoosh of wind curling around the corner of the house, the ticking clock, the soft, steady breath of my dog asleep on the rug, and I practice gratitude, for really, what could be better than this – this life, this moment, this practice of pausing and noticing and saying "thank you"?
I used to think of my life in terms of the various roles and responsibilities that made me me: there was motherhood, house work and editing work and writing work, marriage, exercise, spirituality, friendship. Lots of expectations to juggle and jobs to tackle and experiences to either embrace or endure or reject. And never, ever, enough time to fit it all in or get it all done.
Writing was always the first thing to go. How could I sit alone in a room typing words on a screen when there were so many more "important" things I should be doing instead?
But with only a slight shift in imagination, everything has changed. I've come to see my life for what it is — not some elaborate story I've told myself a thousand times, but simply this: an opportunity to practice.
And suddenly, there is plenty of room and all the time in the world for me to do the only thing I need to do — keep practicing.
A little background: I wrote this post quickly, at the invitation of memoirist and writing teacher extraordinare Marion Roach, who is guest-editing this week over at SheWrites, a terrific site that empowers and informs women writers. (You can read her brilliant "Memoir Manifesto," in which this little piece is included, here.) When I read Marion's email, asking if I wanted to contribute something, my first impulse was to say, "Thanks, but no, I've got way too much on my plate already." I was actually about to type just that into my "reply" box, when this started to come out instead. I think it is the first time I've ever written anything without thinking about it first. The first time words have ever "just come" to me. (I hear this happens quite often for OTHER writers, but not to me, not ever.) And yet, surprise, there it was. An answer. An affirmative answer rather than the "thanks but no thanks" I was intending to write. And this, I guess, is the benefit of practice. Do anything long enough, regularly enough, and eventually it starts to do you. Even writing practice.

A word about "Unimaginable," last week's post: Your comments made me cry. They made my heart overflow with gratitude. They reaffirmed everything I already believe in and cherish about the connections between women, between writers and readers, between friends who have never met. I wanted to answer every single one personally — but I also realized that I couldn't; all I can do, for now, anyway, is keep writing and hope that you understand. I read every one, though, and I particularly loved the way conversations even sprung up between you, readers reaching out and finding one another right here, in this space. That is nothing less than a dream come true. Thank you.

And finally, in answer to some questions I got about about the Wholeheartedness Playlist widget: If you receive this blog as an email, you won't see the widget. It's on the website. Just click on the title in your email, and it'll take you to my website, where the playlist can be found on the bottom left sidebar. (It's also a bit easier on the eyes to read the post on the website!) Many thanks, and a Happy Wholehearted Valentines Day to all!