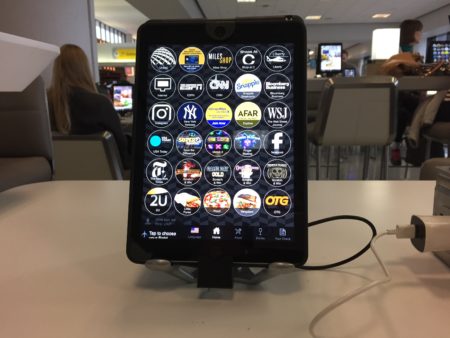 "All life is interrelated. All persons are caught in an inescapable network of mutuality, tied in a single garment of destiny. Whatever affects one directly affects all indirectly. I can never be what I ought to be until you are what you ought to be, and you can never be what you ought to be until I am what I ought to be."                                        ~  Rev. Martin Luther King
I spent a good part of Sunday flying from New Hampshire to Asheville, North Carolina, to visit my younger son Jack.  I love this kind of low-stress travel day, especially when what's waiting at the end of the journey is not a professional obligation, but simply a change of scene and a son to wrap my arms around.
En route, I buried myself in a book. But a lay-over in Newark gave me an opportunity for people watching. It's been a while since I passed through a state-of-the-art airport, so I was unnerved to see electronic tablets attached to the top of every flat surface. The restaurant tables all feature a pair of devices set up back to back, so that people sitting across from one another will find themselves gazing at hi-def photos rather than into each other's eyes.  Any hope of leaning in and conversing with a friend or loved one while sharing a meal is extinguished by an electronic barrier of flashing pixels.
I stood for a while at one cafe where adults and children alike were intently focused on the technology, heads bent, leaning toward their personal screens as if magnetized. Couples and families occupying the same tables were clearly inhabiting different online universes. Everyone was staring and tapping and swiping and typing. No one was paying attention to the person across from them. No one was talking. No one seemed to be really "there." [continue…]