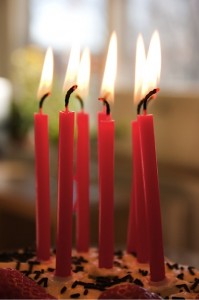 It's the one part of the publishing process that I truly dread: sending my unedited, ink-just-barely-dry-on-the-page manuscript out into the world. Well, not quite into the world, but to a small handful of fellow writers, in the hope that a couple of them will agree not only to read it, but to also say something kind enough to be emblazoned across a book jacket.
Having been on both sides of the advance-blurb hustle, I know it can be just as awkward to be asked to read an unpublished manuscript as it is to be the hapless author down on one knee, apologizing in advance for having to make such a request.
So there I was two weeks ago, staring at a list of my dearest literary friends, steeling my myself to ask a few of them if they might be willing to set aside their own work in order to look at mine, when suddenly, a vaguely familiar name popped up in my e-mail box. I recognized Priscilla Warner as the author of Learning to Breathe, a best-selling memoir that, oh, at least five or six trustworthy people over the course of the last year had told me that I absolutely "must read." "You two have so much in common," one friend insisted. "You will really love this woman; you're kindred spirits."
I was definitely curious. But at the time I was also enmeshed in a daily struggle to write my own memoir. And the last thing I could afford to do was derail my halting, sporadic progress by taking a detour into someone else's account of a midlife search for peace and equanimity. Now, out of the blue, here was Priscilla herself, writing a comment on my blog post about my son Henry's college graduation. "Thank you for opening your heart," she wrote, "and showing me what's in mine."
I read Priscilla's beautiful words, immediately ordered her book at long last, and then wrote her back to let her know. It was a quiet early morning, and the two of us both happened to be sitting at our computers. Within moments the e-mails were flying back and forth. And it wasn't long before we were hatching a plan to meet in person later this summer.
"But," as Priscilla wrote, "our souls have already connected." It was true. She was a perfect stranger, and yet within the space of an hour we had become fast friends. I felt as if I could tell her anything; no, I didn't even have to. It was as if she already knew.
As we shared more of our stories – the challenges of children growing up and leaving home, the questions that haunt us both as old identities fall away and new ones are slow to take shape, the nostalgia we both feel for moments lived and the uncertainty about what lies ahead – it became clear that the universe had just handed both of us a pretty amazing gift: each other.
And suddenly, what had been an embarrassing chore on my to-do list an hour before was transformed into something else altogether – an opportunity to deepen our connection. It was the most natural thing in the world for me to ask Priscilla if she'd be willing to read my manuscript. And her swift response — "Yes, yes, yes. I need it immediately!" – swept away the queasy sense of dread I'd been feeling all morning.
Last week, my son Jack had surgery for a deviated septum. An emergency at the hospital meant that an out-patient procedure meant to take about four hours kept us there for over eight instead. It wasn't all that comfortable for Jack, laid out in a narrow bed with an IV in his arm, waiting for the surgeon to show up. But I have to confess, I didn't mind the wait at all. In fact, it felt like a luxury; I had Priscilla's funny, courageous, exquisitely written book in my hands, and a whole day to sit in a chair and read it.
It wasn't long before I found myself scribbling notes on the back cover, keeping a list of all the small yet truly remarkable coincidences that made me feel even more certain that destiny had caused our paths to cross at precisely the right moment. ("Shivers," I texted her once, from my seat in the waiting room. "Shivers, indeed!" she typed back.)
A few years ago, after a lifetime of anxiety and panic attacks, Priscilla set out to meet her demons head on. Her year-long quest "to bring calm to my life," as she says in her subtitle, led her far from her comfort zone and into experiences and encounters that changed not only her brain chemistry but her entire outlook on life. Slowly, her racing heart quieted. It grew lighter, more tender, buoyed by faith and enlarged by compassion. By the end of my long day of reading, I had wept and laughed and discovered much about our human capacity for change and growth, no matter how old we are or how complex our histories may be.
I put the book down every once in a while, but only to practice what I was learning in its pages: to breathe more deeply and with more awareness, to be grateful for what is, to honor the great luxury that is life itself.
By the time the doctor finally arrived to tell me Jack was coming out of anesthesia, I felt that my own heart had grown a bit, too. I went in and kissed my son's dear, swollen face. When the nurses apologized for the long delay, I assured them that I'd had a wonderful day. And I had, thanks to an extraordinary book by an extraordinary woman. I couldn't wait to get home and write her a proper note, to thank her for sharing her life with me, both on the page and through the ether.
Given the generosity of Priscilla's spirit, it didn't surprise me at all to receive an invitation to her Blog Birthday Party – a party she's throwing right here online, and that is all about giving rather than receiving. That's right, the gifts are from her to you!
To celebrate her 59th birthday, Priscilla is hosting a birthday giveaway on her blog, and the presents are some of her favorite things, talismans from her journey from panic to peace: one of her Buddha bracelets, a beautiful Tibetan singing bowl, her favorite candle, some Nirvana Belgian chocolate, and a CD by Belleruth Naparstek (her guided imagery guru).
And there are more gifts, too, from some of Priscilla's blogging friends to all of our readers. (We really want you all to meet one another!). So, in the spirit of the day, and to celebrate this wonderful new friendship in my life, I am offering two signed copies of Learning to Breathe right here on my site, along with two signed copies of my book The Gift of an Ordinary Day.
Here's what you do:
1. Leave a comment here, to be eligible to win Learning to Breathe along with The Gift of an Ordinary Day. (Two winners will be drawn at random after midnight on Sunday, July 1.)

2. Then click to Priscilla's blog and wish her a happy birthday, to be eligible to win any of the lovely gifts described above.

3. And then pay a visit to all the other party guests (see the links over at Priscilla's place), and leave comments in order to win gifts they are each offering as well.

Lots of new friends to be made here, special presents from a special person, wonderful books to read and to give, and a joyous celebration of another year of life and love.

Happy Birthday to you, Priscilla, and thank you my friend for hosting such a glorious event! May all your birthday wishes come true!