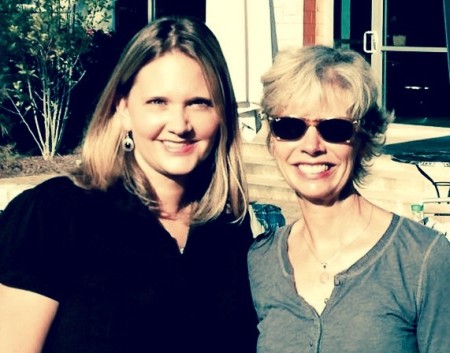 "An invisible red thread connects those who are destined to meet, regardless of time, place, or circumstance. The thread may stretch or tangle, but it will never break."
~ Chinese proverb
I always wanted a daughter. Last year, I finally got one.
She arrived not as a newborn into my arms, but into my heart instead, and fully grown. And yet the mysterious, compelling process of attachment has changed us both. Perhaps that's because as long as we're fully engaged in forging deeper relationships with others, we're also continuously being formed ourselves, sculpted and honed by the invisible hand of love.
The first email from my daughter-to-be came a couple of years ago, through my website:
Hello…. Today I watched the Ordinary Day video and found myself crying in my cube at work. I am not a mother (yet). I am a Connecticut native who became a transplant in Atlanta – working and dating with no long-lasting luck.

Your video moved me because even though I am 32 years old, I have always longed for my parents, or perhaps more so my Mom, to share with me her feelings like you did. . . .Funny enough, I am much like you: Nostalgic, and with a plethora of stories of the five kids I grew up babysitting, and I long for those "ordinary days" even for myself!"
Lauren wanted to order a book for herself and one to give to her cousin for Mother's Day. And, Lauren being Lauren, she wanted to make her gift special by having me inscribe it.
That was the beginning – an innocuous exchange similar to hundreds of others I've had over the years. But, Lauren being Lauren, she followed up her request for books with a thank you note. What's more, she told me she'd now read The Gift of an Ordinary Day and sensed in me a kindred spirit, the kind of mother she herself aspired to be one day.
Fast forward a few months, to early autumn 2013. [continue…]