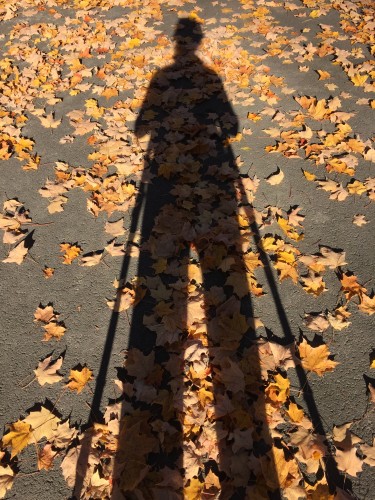 The surgeon was running a little late. I was right on time. I had followed every pre-op instruction to the letter: donated a unit of my own blood to receive back during surgery, had an MRI and new X-rays, taken my liquid iron and B vitamins and blood thinner and Celebrex, met with an anesthesiologist, a physical therapist, a pharmacist. I'd given up coffee and my evening glass of wine days ago, had my teeth cleaned (from now on, that will involve a precautionary dose of antibiotics), tidied up the house and paid the bills, and scrubbed my right hip twice a day for three days with Hibiclense. I even got my hair cut.
Through it all, I worried and wondered. Was I doing the right thing? Would I be better off to accept my lot, buck up, and carry on with my own two painfully arthritic hips? Was I trying too hard to hold on to youth? Being greedy to want to hike or do triangle pose or ride a bike again? Or would I look back, as a few hip-replacement veterans predicted, and wonder why I waited so long to get new parts?
By the time I climbed into my assigned bed in a small pre-op cubicle at New England Baptist Hospital last Friday, there was nothing more for me to do. And there was certainly no point to any more mental dithering and debating. A curious, unexpected calm descended.