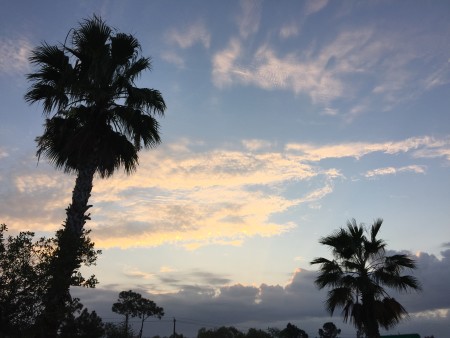 Before we can change anything in our life, we have to recognize that this is the way it is meant to be right now. For me, acceptance has become what I call the long sigh of the soul. It's the closed eyes in prayer, perhaps even the quiet tears. It's "all right," as in "All right, You lead, I'll follow." And it's "all right" as in "Everything is going to turn out all right." This is simply part of the journey.
~ Sarah Ban Breathnach, from Simple Abundance
I was pretty confident I would be a kind of poster child for hip replacement recovery. I'm relatively young, not overweight, in decent shape for someone who's been slowed down by advancing osteoarthritis for two years. In all that time, despite encroaching pain, I did my best to keep exercising. I continued my daily yoga practice, albeit a modified practice using blocks and a chair and bolsters. I waited a full year to see a highly recommended surgeon at one of the country's best orthopedic hospitals. I scheduled my surgeries for 6 weeks apart at the end of 2105, so I could begin the new year with two new hips.
And I figured that if I followed instructions to the letter, did my physical therapy religiously, and didn't push too far or too fast, I'd soon resume my old, normal life. Some people had warned, "This is major surgery." But others said, "It's no big deal." Those were the ones I chose to believe. I was nervous, of course. But this had already been a long road. (I wrote about that here.) And within a few days of my second surgery, I had myself convinced I would negotiate this little patch of rough ground easily and soon be back on course with my life.
Yes, that's called an "expectation." And you'd think I'd know by now that getting attached to an expectation is a good recipe for disappointment. [continue…]