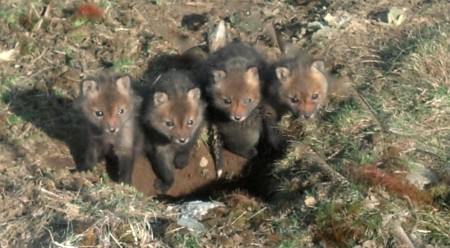 I step out of the shower and stand dripping with my towel wrapped around me, looking out the bathroom window. The new day seems luminous, worth pausing for and gazing into even as my toes curl on the freezing tile floor.
The fields below the house are still covered with snow although the tops of the stone walls are finally visible. The sky seems a bit less austere, the sun more committed to its silent shining. It really doesn't look like spring out there yet, with everything still bare and frozen, but something seems to have yielded. Something ineffable has changed. It's as if the air itself is richer.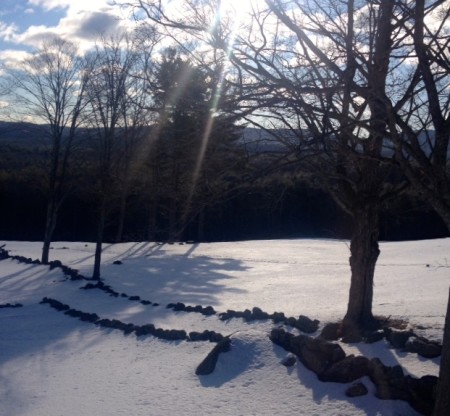 Something subtle has changed inside me, too. Everything external appears the same: upper-arm skin a bit saggy, belly soft, hair thinning and badly in need of a cut, the face in the mirror looking less and less like the younger person I still feel myself inside to be and more like my Grammie Stanchfield every day. (Those puckery little vertical lines above my upper lip! Where did they come from? Her.)
And yet, my heart is lighter.
A few weeks ago, I sat on the couch in my kitchen, brushing away tears, wondering how to respond to the most recent words of someone who has hurt me deeply. [continue…]