If we had power over the ends of the earth, it would not give us that fulfillment of existence which a quiet, devoted relationship to nearby life can give us." ~ Martin Buber
D
ear Tess,
So, okay, I was wrong.
Love at first sight is possible after all. I wonder, though, was it the same for you? Did you really know I was your person, and that we were your family, just as immediately and as surely as we knew you were our dog?
I can admit this now: I didn't actually believe I could give my heart away again — not so completely, not even to another black and white border collie with a paint-dipped tail and a coat of silken cowlicks.
Besides, I'd finally gotten sort of used to the pet-free life. Sleeping  a little later. Saving money on dog food and vet bills. Skipping the morning walk, the poop patrols around the yard. Staying in out of the rain. No one's bladder to keep track of but my own. No dog hair on my black yoga pants, no stray bits of kibble crunching under foot, no new holes under the azalea or scratches in the pine floorboards. No one eating the appetizers off the coffee table or barking at the door to go in or out or staring at me with imploring eyes, telegraphing the unmistakable late-afternoon message: "Shut your laptop and put on your sneakers."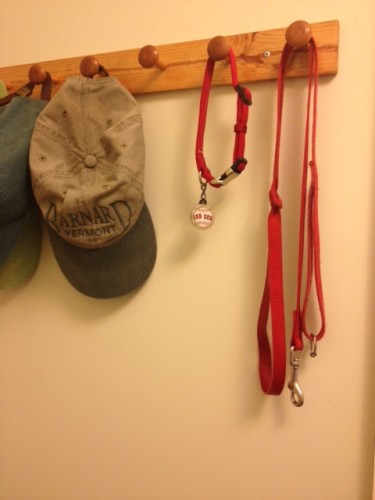 Sure, there was an emptiness around here, but I'd almost stopped noticing it. Just as the silence after Henry and Jack first left home, crushing at first, became part of the fabric of my days, my wrenching grief over the death of your predecessor had softened over the winter into, well, a new kind of normal. We humans can get used to anything.
And then May came. [continue…]