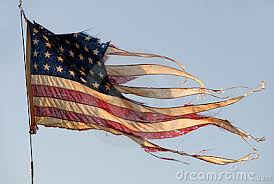 Let us cultivate a culture of kindness. In that moment, we are determining the outcome of the world.
~ Sakyong Mipham
I know I'm not the only one finding it impossible this summer to make sense of world events. I suspect you, too, are mourning the senseless deaths of innocent people at home and abroad, looking in vain after each new round of violence for answers to the seemingly unanswerable question "why?", and trying to cultivate an informed, thoughtful attitude toward our presidential candidates.
Perhaps, like me, you assign yourself articles to read written by journalists from the left and the right, writers and reporters who do their homework, who think deeply about where we stand as a country and who choose their words with care. Perhaps you, too, are struggling to keep your heart open to all people, to opinions that conflict with your own, to the concerns and worries of friends and family members who see things differently. Sometimes very, very differently.
It's not easy being a good citizen these days. In the past couple of weeks two of my friends have confessed to blocking or defriending those whose political postings on social media cause them angst. Others have expressed a desire for Facebook to remain a place where we can enjoy browsing photos of our friends' children and pets and vacations, without being confronted with their opinions, especially when they conflict with our own.
I have recently deleted political comments from my own Facebook page, remarks that were disrespectful, rude, or insulting — not to me, but to others. To do so causes me pain, for I value a free flow of ideas and information as much as anyone. But then, name-calling and personal insults don't fall into that category.  I believe there's a difference between conversation, which demands empathy and a willingness to listen with an open mind; and invective, which is about hearts and  minds that have been willfully shut down.
I don't have to tell you: there are many loud, belligerent voices out there, all straining to be heard. Turn on the TV or radio, scan your news feed, scroll through Twitter, and you will find them. Voices full of accusation and suspicion, hatred and superiority, disdain and incivility. Voices eager to label and vilify. Voices that separate us from one another, that seem bent on dividing souls rather than uniting them. Voices quick to judge, voices meant to instill fear, voices that incite distrust or even violence. There are voices that condone cruelty, voices raised in self-righteous fury, voices that disregard quiet, unassailable truth in favor of suspicion and innuendo and outright lies. There are voices that speak the language of the F-bomb, the bully, the oppressor. And, alas, there seem to be very few voices asking simple questions of the heart, such as, "Tell me why you feel this way?" It's a bleak and painful chorus, the kind of dysfunctional acting out we would never tolerate in our own homes or in our own families.
And yet somehow we've allowed this disgraceful shouting match to become our national dialogue. [continue…]