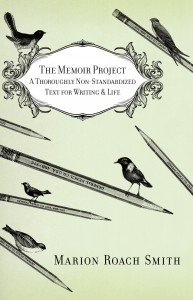 We were in the throes of change: selling a house, moving in with my parents, buying a house, fixing up a house, moving into that house, giving up on fixing up the house, deciding to tear the whole thing down instead, moving back in with my parents, building a house. In the midst of these prolonged real estate dramas, we suffered the strain of pulling up roots in a place that we loved and trying to sink roots down into another that we barely knew. I lost my job. My husband started a business. Meanwhile, we were also trying to parent two wildly different boys, one of whom thought we had ruined his life forever by leaving our "perfect" neighborhood, while the other yearned for a chance to shed his old reputation as the shyest kid in school and start fresh in a new place.
"You should write about this," friends would suggest, as they watched me flail and struggle and try to make some sense of it all.
"No way," I'd say. In fact, I was trying to research a book about the pressures of the college application process on today's over-scheduled, over-burdened teenagers. The problem was, the only teenagers I knew well enough to write about were the two I happened to live with — and I'd already begun to suspect that neither of them would follow a straightforward, predictable path to higher education. When I tried to make broad statements about anything outside of my own experience, I felt like a fraud. I noticed that bits of my own everyday life kept creeping into the manuscript. Pretty soon, as my notes gathered dust, I found myself writing about what I was thinking about: how I wanted to live, what mattered, what made me cry, what I loved about being a mother of growing boys, what I already missed about the days that were over, what I was trying to cherish in the here and now.
Frustrated, discouraged, fearing defeat, I sent a batch of pages off to my editor. "I'm not too excited about all the facts and figures and academic stuff," she wrote back, "but I love reading about your family."
I threw away a hundred numbing, belabored pages and finally admitted to myself that, like it or not, I seemed to be writing a memoir.
How I wish I'd had Marion Roach Smith's brilliant book, The Memoir Project: A Thoroughly Non-Standardized Text for Writing & Life, to tell me how to do it. And by "it" I mean both the writing and the living. For what makes Marion such a remarkable guide and teacher is the fact that she knows full well that the writing and the living are inextricably bound together, that the "big stuff" scares us all, both in life and on the page, and that it always comes down to a choice, as she says, "to either flee the room or shove the fear aside and fill the space with something better."
There was barely an hour that passed as I slogged away on my book that I wasn't sorely tempted to flee the room. But the thing was, there was barely a day during those years that I didn't also wish to flee my life. Both the writing and the living felt so hard!
Marion, in her wisdom, reminds us that just because it's hard, doesn't mean we shouldn't bother. In fact, as her own vividly told personal stories and examples make clear, only by staying put, only by hanging in there through the tough stuff, do we find out what we really need to know and what we really have to say. "You have to be present to win," she says.
Could this disarming, compellingly readable little book possibly be a manual for how to live your life, disguised as a manual telling you how to write about it? I'm not sure, but I do know that you needn't be a writer to find useful instruction in these pages. For aren't we all tempted, every single day of our lives, to flee the room? And isn't it true that only by staying put and doing the work — whether it's feeling our feelings or speaking our truth or writing our story — do we begin to grow in faith and strength and wisdom?
Marion Roach Smith not only shows us how to "replace the fear with something better" and get our stuff out of our heads and down onto the page, she also reminds us that our stories matter—whether we're writing an anecdote for the school newsletter, a eulogy for a friend's funeral, or a memoir to share with the world. In fact, our stories, all of them, matter enough to be worth crafting well. "Learn to write with intent," she predicts, "and you might learn something about your life."
I wasn't able to avail myself of Marion's expertise as I was trying to figure out what my last book was about, but she has already helped me ask the right questions as I embark on the next. And I am delighted to have become online friends with Marion through her sister Margaret, whose memoir And I Shall Have Some Peace There remains an all-time favorite. When anyone asks me for writerly advice these days, I simply say, "Go buy The Memoir Project, make a pot of tea, and then treat yourself to the most cogent 96-page lesson in writing what you know that you will ever read." So it is a great pleasure to be able to combine forces with Marion and Margaret to celebrate the publication of this essential book by giving away two copies here.
How to Win 1 of 6 Copies of The Memoir Project

MARION, MARGARET, AND I are each giving away two copies of Marion's new book "The Memoir Project," and all you have to do to win is comment, answering the question:

What memoir made a difference to you, and why?

Copy and paste your comment onto all three of our blogs to triple your chances of winning—again, each of us has two copies to share, and we'll all draw winners at random (using the tool at random dot org) after entries close at midnight Saturday, June 18.

Comment here.
On Marion's site
And on Margaret Roach's, whose lovely book "And I Shall Have Some Peace There," has been hailed as, "A moving, eloquent and joyously idiosyncratic memoir." (Kirkus Reviews)

Now we are pretty flexible, we three, so even if you don't want to name a favorite memoir, or you have a title but not a reason why, that's OK. Simply say, "I want to win," or "Count me in" or some such, and your entry will be official. But remember: copy and paste it on all three blogs. Good luck! (And we can't wait to see the booklist you help generate with your replies.)