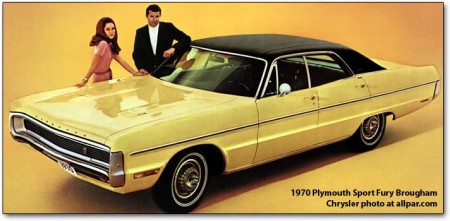 "We must always change, renew, rejuvenate ourselves; otherwise we harden." ~Goethe
This is the second in a series of letters between me and my friend, author Margaret Roach, on the challenges (and joys!) of aging. I'm Old (just 55) and she's Older (facing 60 this year). And since we're surely not the only ones buying wrinkle creams, we decided to share our exchange with you, too.  Be sure to read Margaret's letter to me here.   
Dear Older,
Oh Margaret! You would have to bring up our cars.
Well, I'm not going to lie about age here.  Yes, my Acura is ten years old.  And she's about to roll over 170,000 miles – that's a lot of trips taken, a great deal of life lived, many bridges crossed.
Buying this car was the first thing Steve and I did in 2003 when we left the suburbs of Boston and moved back to my country roots.  If we were going to make our home in a place where the last snow might not melt til mid-April, I wanted a car that would carry me through our Northern winters without too much anxiety on my part.  "Good in snow" was my top priority when we went out shopping for new wheels.
It's worth remembering that gas cost $1.54 a gallon when we arrived in New Hampshire to embark on this new life.  "Good mileage" was on my list, but it was somewhere below good visibility, comfort, and safety.
Jack was eleven and Henry was just starting high school when I began driving the kids around rural New Hampshire in my brand new silver MDX. (Family trips we took in our Toyota Sienna minivan – plenty of room for two parents, two boys, one dog and gear for all, and already showing the wear and tear of four years of hard daily use.) The Acura was the nice car.  My car.  And, I'll admit: it was and is the only car I've ever loved.
A little back story:  I'm not a natural behind the wheel.  I shudder to recall my first solo forays on our rural roads after I got my driver's license in 1974.  The car: my parents' 1970 red Plymouth Fury sedan, graciously bequeathed to me.  The most notable feature of that car was its size.  Huge. I have vague, unsettling memories even now of drifting around curves in the road, wondering if I was going a little too fast, fighting to hold the car on the pavement, straining to sit tall enough in the broad, slippery seat to see out the windshield.  [continue...]