Hello, and welcome.
I'm honored to meet you here on this lifelong path of parenthood. I am the mother of two sons, now 20 and 23 (how did that happen?) and the author of three books that trace the seasons of family life, from the long days and short years of early childhood, right up through the challenges of crafting new, adult relationships with fully grown offspring. (For a sampling of my most popular posts about parenthood, just click on any of these highlighted links. Scroll down to the bottom of this page to find the rest of my parenting archive.)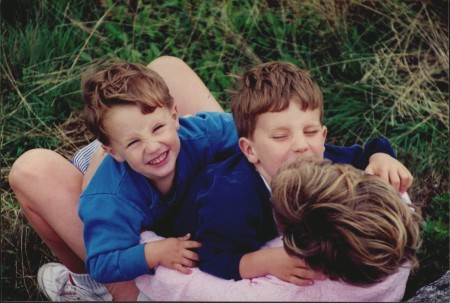 When my own two sons were small, I constantly had to remind myself: if I raced through life, I'd miss it. Writing has always been a way to stay in touch with my wiser self, a chance to pause each day and drop into the moment — right here, right now. But it was my children who finally gave me my subject. Simply by being themselves, they reminded me of something that, deep inside, I already knew: a good life isn't about getting somewhere amazing but rather about learning to travel well.
I'm not a parenting expert, a family therapist, a mindfulness guru, or even a researcher with lots of cool data at my fingertips. I'm not a perfect mother (far from it) and I would never tell you how to raise your kids (mine aren't perfect either).
But I will share my life with you. I'll open the door of my house and invite you in. I'll tell you some stories of my family — the truth of what I struggle with, what I fear, and what makes my heart break, as well as what fills it with joy. And in the process, maybe we'll both come to feel a little less alone, and a little more grateful for the fleeting, precious, wonderfully messy, blessedly mundane lives we already have.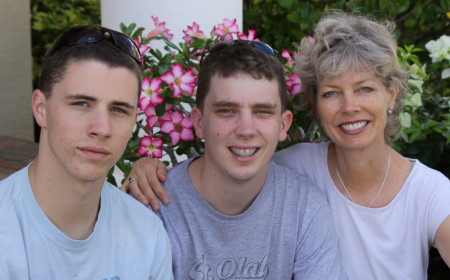 My first book, Mitten Strings for God: Reflections for Mother's in a Hurry, began as a series of meditations, the inspiration I needed to do less and play more. Instead of cramming our days with activities, I experimented with un-scheduling, nurturing and protecting our quiet hours together instead. Slowly, I learned what I needed to know. Each moment is precious. Simplicity is a choice. Doing less, we appreciate more. And so I wrote about that, about how our family life was transformed by intention and how, in the process, I was transformed, too. I realized I actually did have the one thing I wanted most of all: time to enjoy my children as children. Time to play games on the floor, daydream, and read aloud at bedtime.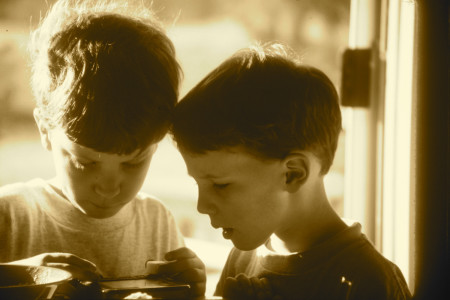 Of course, my sons had the audacity to grow up anyway. And pretty soon I had to face the fact that this challenging, fulfilling, ever-shifting family life we had — two kids, two parents, and a dog, all under one roof — wasn't the whole story after all, but just a chapter, one that would end too soon.
I made a video that went viral all over the world, but I couldn't stop the march of time. And there was still so much to do. I wanted my sons to know that who they are is more important than the sum of their accomplishments. I wanted them to understand there are lots of different ways to define "success" and not all of them can be graded or listed on a resume. (This notion is gaining traction; read the The New York Times article here.) Meanwhile, I tried to figure out when to bend, when to dig in, and how to keep faith in my children's best selves — even when those selves weren't much in evidence.
As my husband and I navigated the ups and downs of the teenage years, I learned a few hard lessons about stepping back and asking for help, holding on and letting go (in a nutshell: hold on to values; let go of outcomes). I learned to find beauty in small moments and to appreciate The Gift of an Ordinary Day with my teenaged boys.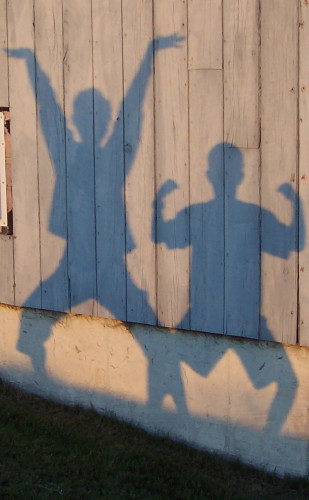 And then they were gone. I wasn't sure who I was anymore, if I was no longer the same person I used to be, that 24/7 zip-your-jacket-here's-a-sandwich mom who put her children's needs before her own. Missing everything that was over, including my own younger, more attractive, more energetic self, I looked around at our empty nest and wondered, "What now?"
From that raw and tender place, I set off in search of some answers. What I found, as I wrote my way into and out of the darkness, was that I could learn to live with the questions. (As it turns out, not all journeys require plane tickets and six pairs of shoes; sometimes the greatest adventure of all is the adventure inwards.)
My most recent book, Magical Journey led me not to explorations of mountain peaks or foreign shores, but to some surprising discoveries within myself – vulnerability, deeper faith, new relationships with my grown sons, and a bit more comfort with uncertainty. And that's where the contentment comes in, a state of grace that can't ever be bought or acquired or found — but that can always be cultivated from within, right here, right now, simply by coming home to the present moment.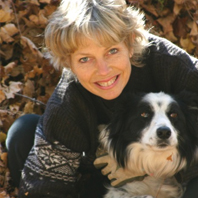 My own journey as a mother has been a long, slow awakening – to the person I was always meant to be. Perhaps it is the same for you.
"Our relationships – with ourselves and with each other – need time if they are to flourish. Parents and children alike need time for solitude, time to stretch and think and wonder, time to become acquainted with ourselves and with the world around us. And parents and children need sacred time together, time that is carved out of busy lives, protected and honored but not scheduled. Time, instead, for just being." –KK
Here, some of the parenting posts that have resonated most deeply with you — my fellow travelers on this exhilarating, demanding, rewarding path of parenthood. It is my pleasure to walk at your side!
• As my sons grow up and away from me, I treasure every moment of togetherness, even a rare return to Halloween Shopping.
• The best birthday celebration? Maybe one that's just about being together, as I realized when my "baby" turned Seventeen.
• Parting doesn't ever get easier, but I'm learning to make fragile peace with Good-byes.
• Are video games taking the place of real life in your family? Some reflections here on Technology and a Boy on the Brink of Adulthood.
• I still miss the little boys my sons used to be, but I can finally embrace our "here and now" as well.

• The greatest gift I can give my family is to cultivate serenity, in my heart and in our home. Reclaiming peace is always a worthy practice.
• My greatest parenting challenge? Practicing the art of non-attachment. These time-tested tips help me be the parent I want to be.
Click here to visit my entire parenting archive. My sons keep growing, we keep learning from one another — and this trove of memories and observations and reflections continues to expand.