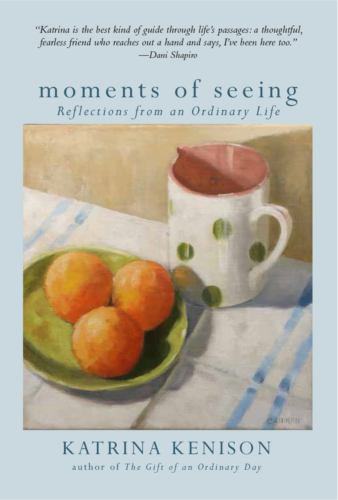 Sometimes, life sits you down in a chair and insists that you stay put, doing the thing you're really meant to do.
Last winter and spring, recovering from two hip replacements and an excruciating case of post-op bursitis, I found myself facing some very long days.
The physical therapy exercises I was required to do were numbingly dull, until I had the stunning revelation that I could link each repetitive movement to my breath and call it "yoga." Suddenly, even if I was just lying in bed and flexing my feet, I had my practice back. All it took was a change of attitude, from grudging to mindful. Breath equals connection. And with that simple truth, I was on my way, slowly healing, one inhalation and exhalation at a time.
Meanwhile, nearly two years after I first thought about collecting the essays from this space into a book, I finally had time and space to actually settle down and get to work. The long empty days of recuperation were transformed, by a small shift of intention, into a kind of writer's retreat for one. [continue…]