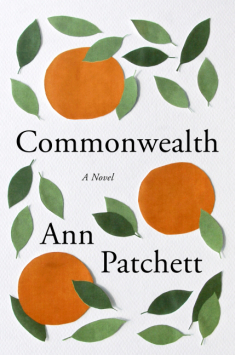 For sixteen years I had what was arguably the best job in the world. It certainly was the best job for me. As a first-time mother of an infant, I wanted nothing more than to be at home with my new baby. At the same time, I'd loved my career as a literary editor and I still had to earn a living. By some miraculous stroke of luck and grace, the universe afforded me the chance to do both.
A week after my baby was born, I got word that I'd been chosen to be the new series editor of The Best American Short Stories, an annual anthology beloved by readers and writers alike. Three months later, I hired some help, bought my first desktop computer, set up a system to keep track of everything (magazines logged into FileMakerPro, the stories themselves written up by hand on file cards), and got down to work. It was amazing — I was getting paid to read.
I dressed for my new job in stretchy old black leggings and sweatshirts spotted with baby drool. I had no set hours and three deadlines a year. The magazines arrived by the box load and the babysitter came for a few hours every morning. While she was there, and while my son slept, and in every other spare moment of the day, I read short stories.
Sixteen years flew by. During that time, two little babies grew up into teenagers and sixteen volumes got published and I read thousands and thousands of stories. I had the joy of "discovering" such new voices as Amy Bloom, Junot Diaz, Akhil Sharma, Edith Pearlman, and Nathan Englander, and helping to introduce them to wider audiences. Meanwhile, I also had the privilege of working closely with some of our most accomplished writers — chatting about what made certain stories work and others miss the mark with the likes of Louise Erdrich, Tobias Wolff, Garrison Keillor, Barbara Kingsolver, E. L. Doctorow and many others. Co-editing with John Updike The Best American Short Stories of the Century allowed me not only the happy, prodigious task of reading every story ever published in the series since its inception in 1915, but also the privilege of engaging in an intensive, congenial, two-year correspondence with one of my lifelong literary heroes.
But without doubt the greatest good fortune that befell me as the editor of BASS was my enduring friendship with writer Ann Patchett, guest editor of the final volume of my tenure. After working together for over a year, getting to know each other by email and phone and letter, we finally met in person for the first time in Harvard Square at a PEN reading for The Best American Short Stories of 2006. It was a bittersweet night for me. Handing off the editorial baton to my successor seemed like the end of an era, the end of my professional identity, the end of steady income, the end of structure to my days. I had no idea what I'd do next. [continue…]