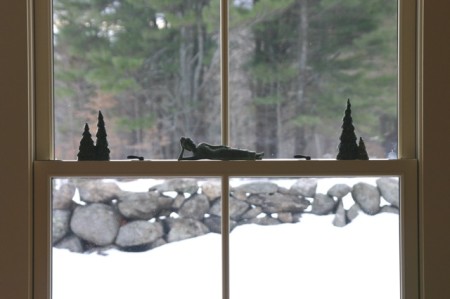 The first thing I did when I found out I was pregnant, twenty-five years ago this winter, was get in my car and drive to Harvard Square to buy a copy of What to Expect When You're Expecting.  I am a book person, a life-long reader.  And so my first response to anything new or challenging in my life has always been the same: go find a book on the subject.
For a few years, as I became a mother to first one son and then another, I read my way through an entire shelf of parenting titles.  I read books about every age and every stage, about attachment and achievement, discipline and diet.
But the book that finally set me on my own path, both as a mother and as a person, wasn't a parenting book at all.  It was a book called The Re-Enchantment of Everyday Life by a writer named Thomas Moore.
Most of us have a handful of books we consider seminal, books that make such profound, deep, and lasting impressions that we remember, even years later, exactly where we were and how we felt as the words landed in our hearts.
I was in a lawn chair at my parents' house in Florida, savoring quiet. [continue…]