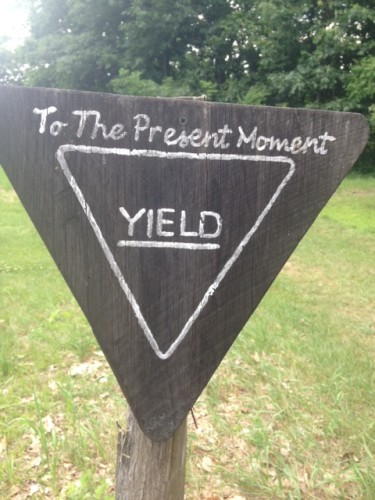 On Tuesday afternoons this past year I've been a traveling yoga teacher, lugging a bag full of straps and foam blocks and lavender eye pillows to a small elementary school in a nearby town.
My students, a dedicated handful of regulars, are all in their sixties, including the school principal and her now retired husband, who once taught English to my son Jack. We work gently together, accommodating a tricky hip (mine), chronic back pain, osteoporosis, balance issues, and the inevitable assortment of aches and injuries that are simply part of the territory now that we are no longer young.
Last fall, on the first afternoon I arrived at the school to teach, I was surprised by a few sudden tears the minute I walked through the front door. It hit me – suddenly, although certainly not for the first time — just how far down the road I've traveled from all that transpires each day in this tidy, welcoming brick building.
Everything I saw brought back a memory: The box of lost-and- found baseball caps and tangled sweatshirts, the collection of canned goods for the food pantry accumulating in the foyer, the children's bright artwork on the walls, the sight of a lone L.L. Bean backpack forgotten in a corner, the distinctive smell of kids and chalk dust and used books and half-eaten lunches.
The question rose up hot and fierce as a reprimand in my chest: "Had I loved my life enough?"
The honest answer? Probably not. [continue…]