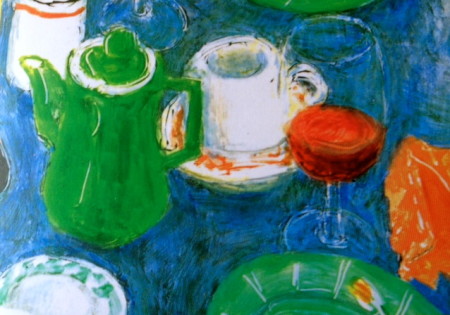 I once bought a black speckled canning pot, two boxes of Ball jars, and twelve pounds of dusky Italian plums in memory of an author I loved.
For years, I've suspected I was one of a few remaining Laurie Colwin aficionados, a smallish but loyal band of readers of a certain age and sensibility who still hold her close in our hearts, afford her books prime space on our shelves, and continue to make her signature dishes in our kitchens.
So it was rather wonderful, though a bit startling, to discover in the pages of the New York Times this week that I'm not alone after all. That in fact, in the more than twenty years since her death, Laurie's following has only grown, attracting "a new, cultishly devoted generation of readers," many of whom are in their thirties or even younger.
Turns out, Laurie Colwin is bigger than ever. Her books, never out of print, are selling briskly. Some of her most zealous disciples today were toddlers when she died in 1992. Somehow, knowing about her expanding fan base gives me hope — not only for this new generation of readers, secret romantics, and home cooks, but also for the survival of such humble institutions as tea parties, afternoon picnics, and family dinners. [continue...]