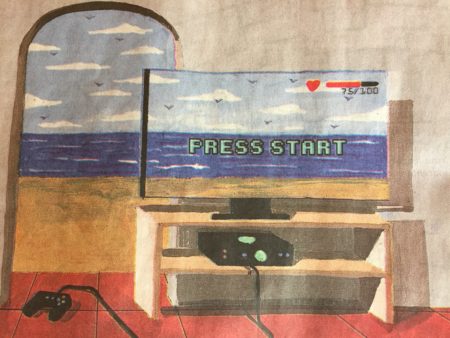 It's January, 2009. I'm sitting at the desk in my older son's bedroom, putting finishing touches on a memoir about the fleeting beauty of ordinary life — a book I began in an attempt to hold on, just a little longer, to my two children as I  want to remember them in these years right before they grow up and leave home: tousle-haired, always hungry, generally happy, busy, and still (blessedly) around.
I've been writing The Gift of an Ordinary Day while living it for a while now, living it with a bittersweet awareness of just how good life is when we are fully present to its small mysteries and miracles. Despite the inevitable complexities of parenting adolescents, for the most part our family life seems rich and satisfying. And this winter, the end of the writing is in sight at last. I have only to complete a brief, upbeat afterword — a glimpse of Henry midway through his freshman year of college and a trip I've just taken to visit him — and the book will be done.
However, even as I'm revising these final pages, the plot of our family story is taking a new, darker turn. The irony is not lost on me. I've just spent the better part of a year celebrating and honoring our family's life together and now, it seems, our family is falling apart. And I have no idea what to do about it.
One gray winter afternoon, I email my editor that I've finished, attach the final pages of my manuscript, and hit the "send" button. I bundle up and go outside for a walk, to clear my head.
And then I return to my computer and Google the words "video game addiction." [continue…]