Like the mother of the world, touch each being as your beloved child.  ~ the Buddha
I've been thinking a lot lately about what it means to be a mother of grown children. My own two are in their twenties. The lives we all lead today – in three different parts of the country — are wildly different from the life we shared under one roof just a few short years ago.
And yet, although my duties have changed dramatically, I'm no less a mother today then I was then. In fact, most days I manage to find some opportunity to bring a bit of maternal energy into the world – perhaps on the other end of the phone with a son, or simply by watering a thirsty houseplant, offering a meal to someone who could use one, or sitting quietly with a friend.
Which makes me think: Aren't we all mothers, whether or not we have biological children of our own? To be fully present for another is, in a spiritual sense, to be a mother.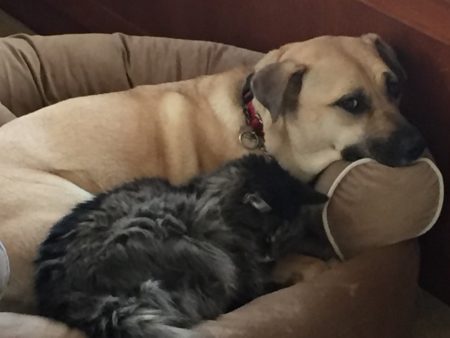 Each time we support the dignity, health, and growth of any living being, we are mothering the world within our reach. To be a mother is to nurture life. To be a mother is to love without condition or expectation. To be a mother is to recognize the divinity of all beings, everywhere. To be a mother is to honor the invisible and the intangible – kindness, humility, tenderness.
More than ever, our broken world is in need of mothers — mothers of all ages and shapes and sizes, mothers who are both life-giving and life-affirming, mothers who know in their bones what it is that we're really here to do: Take care of each other and of our precious planet.
I made this video for all of us moms – and for the many beings we mother, human and otherwise. It's my early Mother's Day gift to you, in honor of all that you are and all that you do. I hope you enjoy watching it as much as I loved creating it. (Big thanks  to my own spiritual daughter, Lauren Seabourne, for putting my words and images together so beautifully.)
And while we're on the subject of mothers. . .
In honor of Mother's Day, May 14, I'm offering personalized, signed, gift-wrapped copies of all of my books (some at special discounted rates — while supplies last). Details below.  But don't delay: deadline for all orders is Tuesday, May 2. 
books!   
signed, sealed, delivered, they're yours 
– in time for mother's day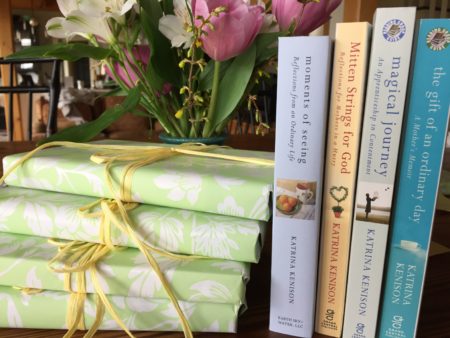 Want to order a signed book (or several) for the special moms in your life? It's easy. Here's how:
1. Click here.
(Note: This link will brings you to my own landing page on my husband's website, Earth, Sky & Water.  Steve sells beautiful posters, note cards, and laminated nature identification guides. And because his business is already all set up to take online orders and fulfill them quickly, he's kindly offered to handle this special sale for me. While you're there, feel free to browse his offerings, too.)
2. Want your book(s) personalized? Leave instructions for me in the "ORDER NOTES" FIELD on the shipping address page.  Include the book title(s) you've ordered, the name for the inscription, and any special message you'd like me to write.
3. If there are no instructions, I'll simply sign your book(s), gift-wrap them, and have them sent to the address specified.
4. For Mother's Day, I'm offering a reduced price that includes free gift-wrap by yours truly. Spend $80 or more and your shipping is free. (Use promotional code 4JOY on the shipping address page.)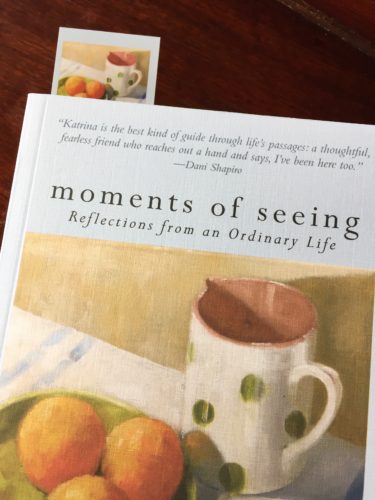 5. Every copy of my NEW book, Moments of Seeing, will include a bookmark featuring quotes from the book.
6. Hurry!  Deadline for all orders is Tuesday, May 2.