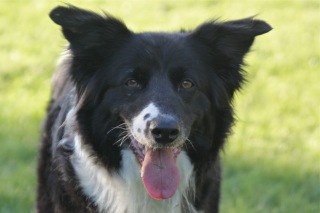 I do have a dog story to tell here, but that will have to wait until I can do justice to Tess, the newest member of our family, a sweet border collie rescue girl who's as happy to have a home as we are to give her one. At the moment, there isn't much time for writing. We're all pretty consumed with getting to know each other, mastering the basics on both sides. There are hikes to take, new lessons to learn, trust to earn, routines to work out. More on Tess soon.
Meanwhile, both our sons have been home this month, all of us here together for the first time since Christmas. Over the next week, Jack will return to Atlanta and Henry will leave for his summer job directing musicals at a theatre in the Catskills. For now, though, I'm grateful for every family dinner, walks and talks, the fullness of our days, the peace of nights when everyone I love is safely gathered under one roof. Soon, the house will be quieter, the refrigerator easier to keep filled, my days at home my own again. Plenty of time then for reflections and blog posts.
Still, I can't resist sharing a few of the things we've been watching and reading and discussing around here, while hanging out in the kitchen and in between basketball playoff games and Red Sox losses.
Being in one's early twenties isn't easy – not quite launched into full-scale independent adulthood but no longer an adolescent; so much to figure out and no road map to point the way forward; so many choices while already a few doors are closing for good, the "right" path rarely if ever easy to discern.
Pursue a dream at all costs or take the first job that offers a modicum of security? What's the real definition of success? What constitutes a good life? Is "good" synonymous with meaningful? How does anyone summon the vision to dream, the courage to dare, the will to do, especially when the doing isn't part of the plan or involves some precipitous twists in the road? When, as a parent, should I speak up and when should I quietly reserve judgment and opinion? [continue…]