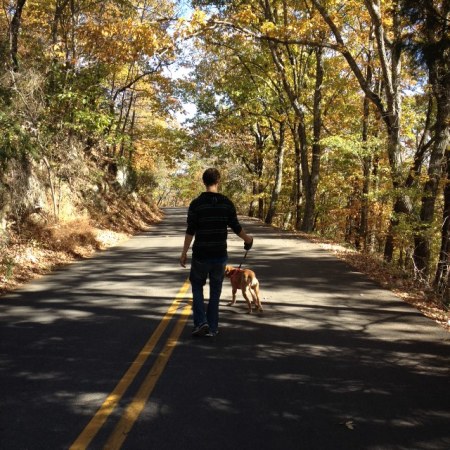 When I was child, my dad's dental office was attached to our house. On one side of the door was our private, domestic world: home. Pass through the back room with its overflowing bookcases full of dental textbooks and journals, maneuver around the desk piled high with bills and paperwork, step through the small brown door by the laundry room, and you were in the reception area of my parents' busy practice. Many afternoons I'd forgo the TV reruns my brother was watching in our den and slip into my dad's quiet waiting room to read magazines. I loved the jokes in the Readers Digest, the photographs in Life, the lavish meals in Gourmet, and, most of all, the hidden pictures in Highlights.
There was a trick to solving those optical illusion puzzles with their lists of random objects hiding in plain sight. At first glance, all you'd see was the scene itself, a complex drawing of animals in the jungle, perhaps, or a crowded playground scene. But squint your eyes just enough to change the focus, and you could begin to discern the outlines of those other things: a slice of bread, a pencil, a teacup, a button. The only way to find the button amidst the tangle of palm fronds and swinging monkeys was to blot out everything else. You had to narrow your gaze and go in search of that one thing you most wanted to see.
My life lately has felt as complex as those multi-layered drawings of my childhood. On the surface, things appear orderly enough. But what I've experienced internally is a series of invisible, painful losses — each a challenge to my equanimity, to my sense of the universe as a fair and benign place. Feeling fragile and overwhelmed, I've been experimenting with an emotional version of that old eye-squinting thing. I keep thinking I'll suffer less if I can just look more deeply into the picture. Somewhere, I know, goodness is hiding in plain sight. My task is simply to find it.
And so I repeat these words to myself like a mantra: "Look for the good." And then I narrow my focus until I begin to see what I'm hunting for: the delicate outline of a blessing, some well-camouflaged scrap of goodness amidst the hurt, something to be grateful for.
"Look for the good," was the intention I carried with me to Georgia last week, as I flew south to see my son Jack for the first time in six months. Six months! It's still almost inconceivable to me that I could go so long without seeing one of my children. Since he left New Hampshire in May to change schools and begin working toward a degree in sound engineering in Atlanta, Jack hasn't slept under this roof for one night. We stay in touch by phone and text, but I'd never seen where he lives, or met his roommates, or ridden in his car. He was about to turn 22. It was time to go. [continue…]