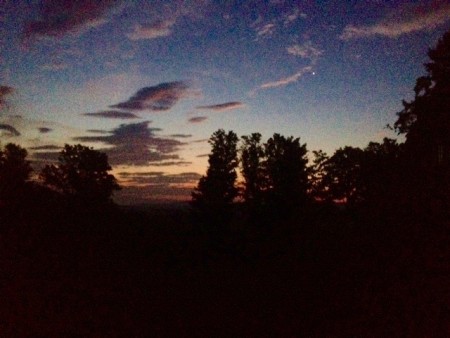 This quiet morning. My friend asleep in her bed, snuggled deep in a nest of pillows, her faithful terrier molded to the curve of her back. The gentle rise and fall of the covers, her breath coming slow and steady when I peek in to check on her.
Six a.m. My shift. The house is still but for the steady tick of the kitchen clock, empty but for the two of us. What twists and turns of fate have brought us to this moment? One woman engaged in the deep inner work of letting go of life. And the other, me, still here, striving to see this world as perfect, to love it as it is.
I pour coffee, slice a peach, and carry my breakfast to the back deck where the two of us have spent so many companionable, peaceful hours over the last year. The dark trees are still silhouetted against the sky. Clouds at the horizon melt to shades of rose. The sky lightens. In the new light, dragonflies stitch invisible seams through the morning. A blue heron wings by, heading from one secret pond to another.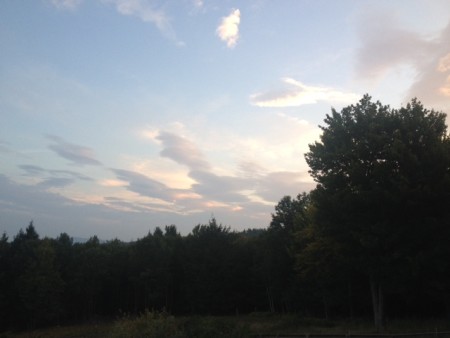 My notebook is open before me, the lovely white page. I tip my full heart over and pour myself out. A list takes shape: all the hard, sad things. It doesn't take long to write them down. Just putting words to these feelings brings a swift, unexpected relief, like setting down a bag full of rocks. Tears come. This, too, is a relief.
And then, as I read through my list, one thing is suddenly, startlingly clear. [continue…]