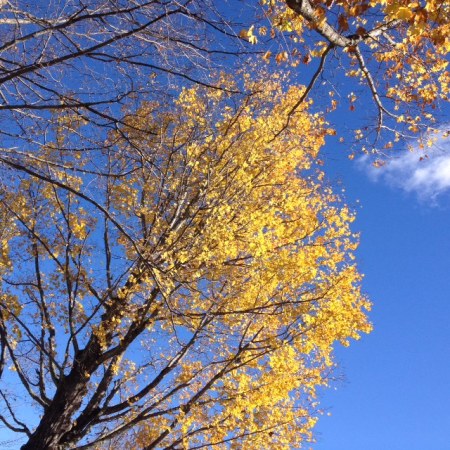 Last week I drove through lashing winds and wild rains to a small town in Connecticut, to give a talk to a group of library friends. Afterward, a woman from the audience approached me as I stepped between the podium and the book table. It was clear she had a question, one she preferred not to share with the whole crowd.
We chatted for just a few minutes, barely long enough for her to articulate her thoughts about being lost on the path of midlife, or for me to respond in any way that might be helpful. It was a conversation that really called for a walk, a cup of tea, time — not the rushed reassurance I tried to offer her while people were lining up to buy books.
But I've been thinking about her over the last few days, as I've done the mundane tasks of keeping my own life on track: watering the house plants, vacuuming, walking the dog, doing the laundry, paying bills and answering emails, raking leaves, planning dinner and shopping for groceries. Nothing terribly exciting or important, just the ordinary work of being me.
The woman's children are grown and she's recently retired from a full-time career that satisfied her for years. She's neither young nor old, her health is good, her life is good. Her days, she told me, are busy still, taken up with family, volunteer work, seeing friends, and caring for others. She is making a difference in her world, grateful her new freedom means she's able to be there for those who need her.
And yet, she said, there's something missing. She's not quite certain that what she's doing is "enough." There's a nagging guilt, a sense of inadequacy, a suspicion that she's not being productive enough or successful enough or impressive enough.
"I know that feeling," I said to her. "I have it, too." [continue…]