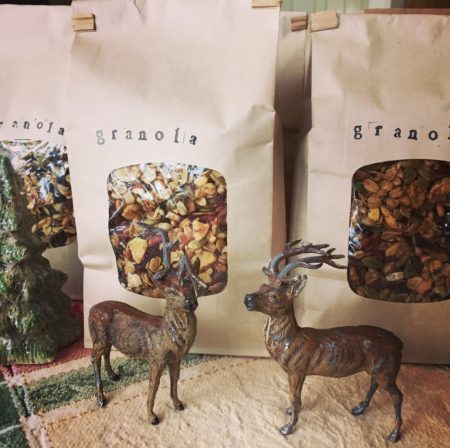 Be attentive lest you miss the grace that passes before you, whether as small as a single birdsong or as broad as the rising sun of your own life restored. Be grateful, lest these pearls have been thrown to swine. And be ready to speak of it in the grandest or simplest words or deeds. You have not invented your own hope; it has sprung, green and living, from the grace that has rained upon you, has welled up from deepest springs, has come to you in steadfast rivers.
~ Steve Garnaas-Holmes
The winter sun is pouring through the kitchen windows as I type these words. The temperature outside hovers around 20 degrees, as warm as it will get today. With six inches of powdery snow on the ground, the world looks frosted, ready for Christmas. I'm trying to ready my spirit, too.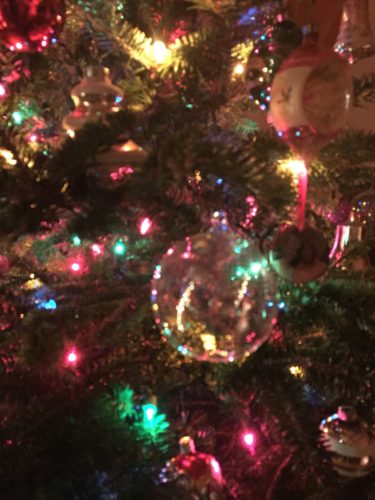 All month I've been making lists, crossing things off lists, making new lists – grocery lists, to-do lists, gift lists. Somehow the act of writing things down and crossing them out calms me, as if each small accomplishment or task completed brings me closer to. . .what exactly? The finish line?
Of course, the idea of completion is an illusion. There will be to-dos until the day when there aren't, and I'm certainly not in any hurry to get there. Nor do I want to look at December 25 as the end of some silly holiday race.
So my challenge today, and every day this season, is to simply relax into the day's doings, whatever they may be. One thing I've learned over the years is that the closer I stay to home and hearth during these short, dark days, the more peaceful I feel. [continue…]