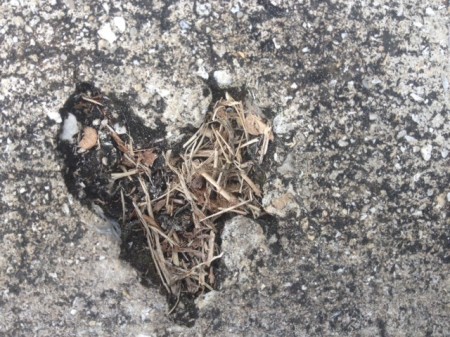 Long after most of my friends in their fifties had given up running, I continued.  Not every day, and not very far, and not for very long.  Better, I thought, to save my knees to run again another day than to push myself to go another mile or another twenty minutes.  For the last few years, I've run less in the hope of running longer.  If I was careful, I figured, I would run right into my sixties.
Even so, there wasn't a morning that I laced up my sneakers and headed down the road with the wind in my hair, fresh air filling my lungs, and my beloved border collie Gracie trotting at my heels, that a line by poet Jane Kenyon didn't cross my mind: "But one day, I know, it will be otherwise."
"Otherwise" is Jane Kenyon's hymn of gratitude to her life just as it was on one blessed, ordinary day — gratitude that is burnished by her own profound awareness of life's fleetingness, of change, of mortality.
The lines of this heart-breakingly prescient poem always give me pause.  Jane Kenyon died of leukemia at forty-seven. Her "otherwise" came tragically soon, a stark reminder – as is every untimely death or freak accident or life-changing diagnosis – that our very existence here is fragile, unpredictable, not to be taken for granted.
And yet, I suspect I'm not alone when I admit that most days it's a challenge to maintain that perspective. Perhaps it's human nature to weave ourselves a thin, protective mantle of denial about life's one and only absolute truth: nothing lasts.
Waking up in the morning, I set my sights on the beginnings of things, not the endings – I run through my to-do list, ponder the essay I want to write, wonder where I'll find the hour I need to exercise, think about the talk I'll give next week. Before long, I'm preoccupied with bills to pay, emails to answer, the dishes piled in the sink. The preciousness of life is rarely uppermost in my mind as I deal with what the day hands me; too often, instead, I find myself succumbing to frustration at the way things are:  not what I'd planned, not quite up to my expectations, not this, not that. [continue...]