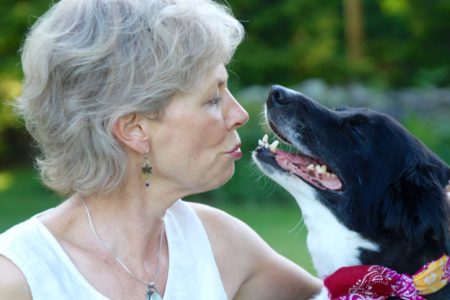 The other morning, I snapped the leash onto Tess's collar and headed out for a walk. We followed our old route, down the hill from our house, onto the bike path toward town, and home again. Nothing too ambitious, yet this was the first time in two years I've taken this particular four-mile walk without feeling pain. It was also the first time since having both of my hips replaced last winter that I felt confident enough in my new hardware, and in my healing, to risk having Tess lunge unexpectedly or pull me off balance. I'm strong enough now to hold onto her, strong enough to hike back up the hill without pausing to catch my breath, strong enough to do the whole loop in under an hour. And so it is that a daily ritual I once took for granted has been transformed into an experience that feels special, one I'm grateful for.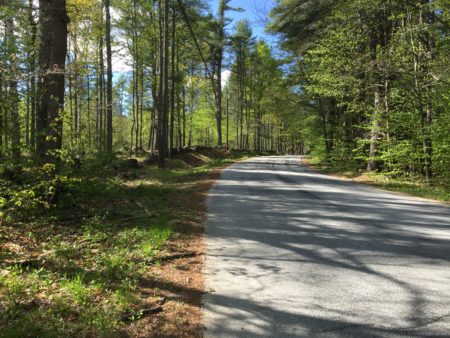 So much of what I've struggled with, and written about, over the last couple of years has had to do with loss and grief, what Jack Kornfield so evocatively calls "the storm clouds of the heart." Sitting alone in a quiet room, finding words that both pay homage to the richness of human experience while also acknowledging how vulnerable I often feel in the face of that experience, has given me a way to come to terms with some of the inevitable challenges of growing older — the illnesses and deaths of dear friends, concern for the struggles of a young adult son, life chapters ending, intimate relationships transforming, elderly parents facing their mortality, a body that's showing the wear and tear of nearly six decades of hard use.
I've sometimes wondered whether "ordinary days" would ever return. Or if in fact the best days were behind me now and my own "ordinary" would forever more be tinged with sadness, a kind of constant, chronic, low-grade grief, like the slight limp I'm learning to live with as result of having one leg that ended up being an eighth of an inch longer than the other.
The answer, it turns out, is no. [continue…]