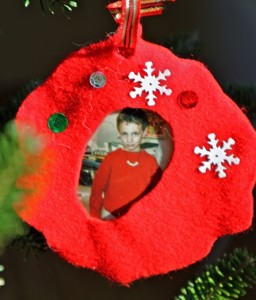 It is still dark as I type these words, though I've been awake for hours on this snow-hushed morning of the year's shortest day.
Soon, I will turn lights on, brew coffee, let the dog out, confront the pile of unwrapped Christmas gifts in the basement. But here in the shadowed quiet before dawn, I'm thinking of gifts that aren't wrapped and placed under a tree. Gifts that are hidden within each of us, waiting to be brought forth and shared with the world.
This week, to celebrate Henry's birthday, our family went to see the dark, dazzling revival of "Pippin" at the American Repertory Theatre in Harvard Square. "How far will you go to be extraordinary?" the show's narrator asks Pippin, an aimless young man with oversized hopes and dreams who's desperate to find his "corner of the sky." Will he choose a life that's mundane and ordinary, or sacrifice all in exchange for one blazing moment of glory?
Last night, we went to another production, right here in our home town: an abridged version of the medieval Shepherd's Play, performed in a church hall by members of our local life-sharing communities, men and women whose mental and physical challenges require special care in special homes devoted to their well-being.
Rehearsals for each of these performances began months ago. All fall, the actors in each committed themselves to the work of learning lines and music, preparing for their roles. And then, when the moment came to shine, each and every one of them got up on stage, took a long deep breath, and offered everything they had to give.
In the case of "Pippin": death-defying, gasp-inducing acrobatics; soaring, searing interpretations of the killer Stephen Schwartz score, and a faithful recreation of Bob Fosse's dazzling original choreography. Thrilling moments of pure, over-the-top theatrical magic and stripped-bare moments of aching, human vulnerability.
And at The Shepherd's Play: simple lines painstakingly recited (with some unobtrusive support from unflappable volunteers and patient staff members), age-old songs and exuberant comic bits, a few inevitable stumbles and a few unexpected onstage tears. And, yes, here too, thrilling moments of theatrical magic and stripped-bare moments of aching, human vulnerability.
In the plush theatre, my eyes filled as a young Broadway star sang an exquisite love song to the older woman who finally cracks open his heart. And in the dusty church hall, I wept again, as a stout, shy young Mary hesitantly lifted her arms in silent rapture to receive the divine touch of an awkward, determined angel Gabriel, a Gabriel whose hair stuck up and whose mouth was a little odd and whose words were a little garbled, and whose white tunic didn't quite fit his gawky frame.
At the end of both of these plays, the audiences leapt to their feet. The ovations were long and heartfelt and joy-filled– our grateful human response to gifts shared openly, offered in good faith and with nothing held back.
There is, of course, no way to compare these two productions, the extravagant New York- bound musical and the humble small-town pageant. One is not "better" than the other; they are both special, both worthy, both performed with all the love and courage their players had to offer. I wouldn't have missed either of them.
And side by side, they have set me to thinking. All year, I've been squirreling presents away in closets; yesterday, I was out in the stores, buying yet a few more. But today, as I wrap these gifts and put them under the tree, I realize how quick I am to judge my own gifts and find them wanting.
I love finding the perfect something for a friend, surprising a loved one with just the "right" treasure, taking time to spend with those near and dear, answering letters from strangers. I take deep satisfaction in sharing the books I love, the food I prepare, the seats at our dinner table, the hours in my day, the freshly made bed in the guest room.
Yet, I am much less sure when it comes to sharing the gift of myself. Looking at my schedule of bookstore visits and public appearances in January and February, my stomach clenches into a tight little knot. Can I really go out and do all that? Will I disappoint readers who expect more from me than I can possibly deliver? Do people understand that, just because I've written a book about growing older, I don't actually have all that much figured out? That I'm still grappling myself with losses and changes and questions that leave me at a loss for answers?
At the end of his two and a half hour search for fulfillment, Pippin discovers that his own "corner of the sky" isn't fame or fortune after all, but the place in his heart that's filled with love for others. His search ends not with a blaze of glory, but with acceptance of his own ordinary, un-glorious and imperfect but truly compassionate self. He chooses a life that's authentic and meaningful to him, rather than a flashy trick to impress an audience.
The message hit home. As I watch my own two sons at twenty and twenty-three, each struggling in their own way to make sense of their inchoate hopes and dreams, each wondering what mark they'll leave on the world, I do know what they cannot possibly have learned yet: it's the journey itself, not the destination, that matters most.
Only time and hard-won experience can teach them this lesson, that the more truth they are willing to risk along the way, the more courageously they are willing to give of themselves, the more they will have to offer. And, of course, each time they do step forward and bring their own humble gifts into the world, the more they will receive in return.
Perhaps that's exactly the reminder I need myself at this vulnerable moment before my new book arrives in bookstores. And perhaps this is my task for now: to remember that my job over these next few months isn't to judge the worthiness of my gift, but to find the courage to show up and offer it.
For what, after all, do any of us really want from one another? Certainly it is not more stuff. Nor is it perfection or fool-proof answers or second-hand wisdom. We want more presence, not more presents. And the most valuable gift we have to give is, always, the unvarnished, unadorned truth of who we really are. Joy comes when we are both courageous and generous – brave enough to be who we are, and as generous with the gift of our own flawed, vulnerable, unique selves as we are with the gifts we wrap up in pretty paper and ribbons and bows.
A quick MAGICAL JOURNEY update – and books to give away!

Events: I hope to meet you in 2013! To see where I'll be and when, visit my events page by CLICKING HERE. (Check back often!)

News: My deep gratitude this week to fellow travelers David Abrams and Beth Kephart, two much-admired writers who graciously share their own gifts by generously celebrating the works of others. I am honored to be featured on their websites.

CLICK HERE for Beth's. And HERE for David's.

Finally, it's not too late to win an advance copy.


You can enter to win one of ten that Goodreads is giving away by clicking HERE.
And, I have five author copies right here on my desk, waiting to be signed and shared with you. To win, subscribe to my weekly newsletter (if you haven't already done so), and then leave a comment here. (Any comment at all will do, but feel free to share a gift you've given this year, or one you've received that touched your heart.) I'll draw one winner at random each day from December 26-30.

Joy! In the meantime, from my house to yours, warm wishes for a most wonderful holiday. May you both generously give and gratefully receive the precious present of presence!