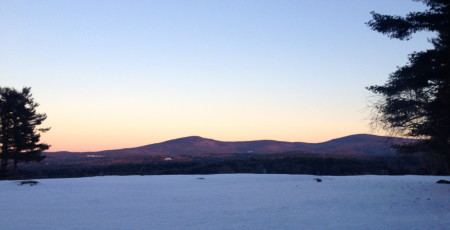 "If your daily life seems of no account, don't blame it; blame yourself that you are not poet enough to call forth its treasures."  ~ Rilke 
O
pen your eyes in darkness.
Listen to the heat kick on.
Snuggle more deeply into flannel sheets.
Say a prayer of thanks for the roof over your head, your warm house, the hot shower that awaits.
Turn your gaze toward the feathery frost on the window pane.
Allow moonlight to wash away sleep.
Watch stars wink out, the sky lighten by degrees, a scrim of rose etch itself across the mountain.
Rise with the sun. [continue...]