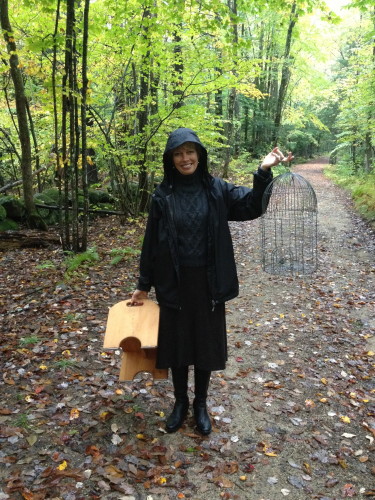 Today is the official paperback release of Magical Journey.
Paperback publications of quiet, mid-list memoirs don't generally get reviews or ad budgets or press releases or parties.
But I'm pretty excited about today anyway. The fact Magical Journey even made it into a paperback edition is incredibly gratifying.  It means this close-to-my-heart book will find its way to many more readers in the months to come.  (Thanks to some energetic advance footwork by the terrific Magical Journey Team, this is already happening!)  Reason enough to celebrate, right?
So, this morning I thought, Why not mark pub date with an intimate on-line party right here, in the space where we meet each week to converse, connect, and share stories of our lives?
First, some music. . .
Exactly two years ago this week, I was holed up in my mom's guest room, writing five or six hours a day.  To stay sane, I took long walks.  One afternoon, while listening to a Pandora station through my earbuds, I found myself stopped in my tracks on the sidewalk, tears streaming down my cheeks. [continue...]