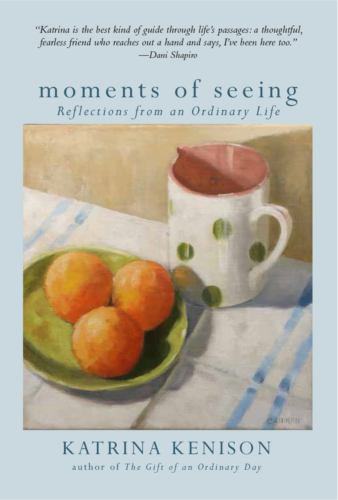 Sometimes, life sits you down in a chair and insists that you stay put, doing the thing you're really meant to do.
Last winter and spring, recovering from two hip replacements and an excruciating case of post-op bursitis, I found myself facing some very long days.
The physical therapy exercises I was required to do were numbingly dull, until I had the stunning revelation that I could link each repetitive movement to my breath and call it "yoga." Suddenly, even if I was just lying in bed and flexing my feet, I had my practice back. All it took was a change of attitude, from grudging to mindful. Breath equals connection. And with that simple truth, I was on my way, slowly healing, one inhalation and exhalation at a time.
Meanwhile, nearly two years after I first thought about collecting the essays from this space into a book, I finally had time and space to actually settle down and get to work. The long empty days of recuperation were transformed, by a small shift of intention, into a kind of writer's retreat for one.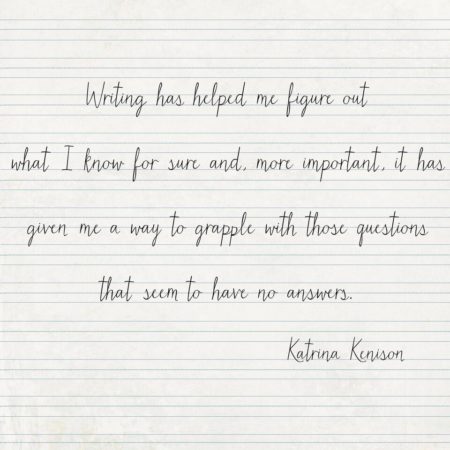 As I wrote here last spring, there was no place to go and nothing to do, except confront at last the nearly 200 pieces in the archive. With a mixture of hope and trepidation, I went back to 2009 and began to read, red pencil in hand. Would the writing hold up? Did the essays have a story to tell? Was there really a book here?
"Everything vanishes," says James Salter, "except that which is written down." I believe this to be so. In fact, the process of returning to these pieces affirmed it — both the fleetingness of life and, too, what remains constant for each and every one of us: change, loss, wonder, growth, surrender.
Writing is a way of sharing what can seem, at times, like a rather lonely journey. Reading, we create enduring connections with one another across distances of time and space. These essays, written in and of the moment, are my stories of life as it unfurls, but they are your stories, too. Or perhaps I should say, they are our stories. For here in this online home, we have come to know each other. And in the process of reading and writing and sharing, we've discovered, week after week and year after year, that despite the surface differences in our lives, we have much more in common than any of us might have guessed.
Moments of Seeing: Reflections from an Ordinary Life is my gift to each of you. Putting it together has turned out to be a joy. I think the essays do hold up — but you (I hope!) will be the judge of that.
In a few short weeks, the first boxes of books will arrive. I'm so very excited to share the finished product with you. If you order now, I'll sign your books and guarantee delivery by the first week of November – in plenty of time for holiday giving.
For more info, and to pre-order your copy, just click here.
Note: My husband Steve's company, Earth, Sky & Water, is my official publisher for Moments of Seeing, and the secure order page is at his company website. Lucky for me, Steve and his staff are fully equipped to handle order fulfillment! While you're there, feel free to browse around and check out his beautiful collection of nature guides, cards, and prints, too.