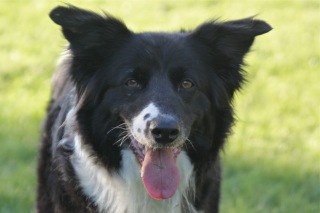 I do have a dog story to tell here, but that will have to wait until I can do justice to Tess, the newest member of our family, a sweet border collie rescue girl who's as happy to have a home as we are to give her one. At the moment, there isn't much time for writing. We're all pretty consumed with getting to know each other, mastering the basics on both sides. There are hikes to take, new lessons to learn, trust to earn, routines to work out. More on Tess soon.
Meanwhile, both our sons have been home this month, all of us here together for the first time since Christmas. Over the next week, Jack will return to Atlanta and Henry will leave for his summer job directing musicals at a theatre in the Catskills. For now, though, I'm grateful for every family dinner, walks and talks, the fullness of our days, the peace of nights when everyone I love is safely gathered under one roof. Soon, the house will be quieter, the refrigerator easier to keep filled, my days at home my own again. Plenty of time then for reflections and blog posts.
Still, I can't resist sharing a few of the things we've been watching and reading and discussing around here, while hanging out in the kitchen and in between basketball playoff games and Red Sox losses.
Being in one's early twenties isn't easy – not quite launched into full-scale independent adulthood but no longer an adolescent; so much to figure out and no road map to point the way forward; so many choices while already a few doors are closing for good, the "right" path rarely if ever easy to discern.
Pursue a dream at all costs or take the first job that offers a modicum of security? What's the real definition of success? What constitutes a good life? Is "good" synonymous with meaningful? How does anyone summon the vision to dream, the courage to dare, the will to do, especially when the doing isn't part of the plan or involves some precipitous twists in the road? When, as a parent, should I speak up and when should I quietly reserve judgment and opinion? There are no ready answers to any of our questions. But as the graduation photos appear on Facebook, as our young adults celebrate and question and struggle and figure out their own next steps, these voices offer some varied perspectives on the big picture.

Whether you're 18 or 28 or 68, Elizabeth Gilbert's brilliantly succinct new TED talk will point your way toward home, home being "whatever you love in this world more than you love yourself." As Liz's own experiences have taught her, both abject failure and extraordinary success can blow even an experienced traveler pretty far off course. Here, seven thoughtful minutes about how we can protect ourselves from the random hurricanes of outcome by never forgetting where we "rightfully live."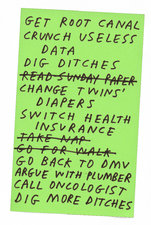 "Do what you love, the money will follow" — we've all heard that one and longed for it to be true. In the New York Times last Sunday, a philosophy professor from St. Olaf boldly asks: "Is do what you love wisdom or malarkey?" Read his provocative answer to that question here.
Leo Babuta's wildly popular Zen Habits blog isn't exactly about Zen, but it is very much about cultivating awareness in our everyday lives. With little fanfare, and writing from his own personal experience, Leo explores the beauty of simplicity and the joy of living with less in order to experience more. Recently, he received a letter from a 15-year-old reader asking for career advice. She wrote, "I'm young, and I don't want to make a mistake and ruin my future." In response, Leo composed a brief guide for young people entitled "What to Do With Your Life." His advice, lightly offered but deeply wise, is as good a response as I've seen to the age-old question "How should I live?" Read it here.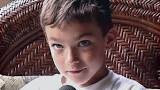 Late one night a few weeks ago, Jack showed me a link on Facebook. "It's Nico," he said, "my old friend from camp." I have a vivid memory of Jack and Nico, age twelve or so, racing down a grassy hill after lunch on Parents' Day at Camp Encore Coda, the two of them running off to play ping-pong. Rather, Jack was running. And Nico was hopping along beside him on one leg. According to Jack, Nico also happened to be the best ping-pong player at camp, more athletic on his one leg than most kids are on two. I don't think I'll say another word about this video, which is actually an ad for a sports drink, other than to say it's not really about a drink. It's about grace and courage and not ever giving up.  It's about that "home"  Liz Gilbert describes so well — the place where we let go of outcomes and simply do what we do because of who we are born to be and what we are born to love.  Click here to have your heart enlarged.
Our children grow up. They leave us. They create lives of their own, elsewhere. Except when they don't, because they can't. Karen Maezen Miller will never forget the boy in the blue bandana. Neither will I. Neither will you. Click here to have your heart tugged.  Hard.
As my own sons head off to embark on their next chapters, the urge to offer some motherly advice is strong as ever. And yet I know there's really nothing I can say that will make a difference. Part of the journey is finding your own way. Still, if I could slip just one message into their backpacks as they head out the door, it would be these simple words written by a now-obscure woman known as Peace Pilgrim, who spent 28 years, from 1953 till 1981, traversing our country on foot on a personal pilgrimage for peace – walking, as she said, not to get someplace but for an idea.
Live in the present. Do the things that need to be done. Do all the good you can each day. The future will unfold.
And finally, this. A friend who is not a parent sent me Mary Karr's poem.  Somehow he knew anyway what it must be like now for me, a mother of grown sons. I read it through tears of recognition, reminded once again that I'm not alone in these feelings after all, that we mothers share a bond deeper than language but sometimes, if only rarely, exquisitely captured by another's words on the page.
Entering the Kingdom
As the boy's bones lengthened,
and his head and heart enlarged,
his mother one day failed
to see herself in him.
He was a man then, radiating
the innate loneliness of men.
His expression was ever after
beyond her. When near sleep
his features eased towards childhood,
it was brief.
She could only squeeze
his broad shoulder. What could
she teach him
of loss, who now inflicted it
by entering the kingdom
of his own will?
— Mary Karr