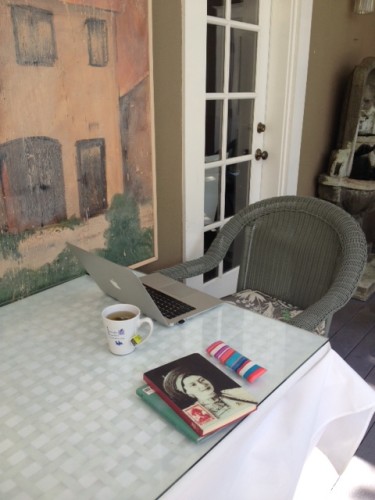 I've been fascinated, over the last month or so, to read so many of my favorite bloggers' answers to the following questions about their writing process.  (Don't we all want to know what inspires the writers we love to do what they do?)
Today, thanks to Nicki Gilbert's invitation, it's my pleasure to hop on this train and try to put my own writing into some kind of context.  And it's an even greater pleasure to introduce three fellow writers I consider among my must-reads, Jeanne Henriques, whose gorgeous photos and vivid descriptions of her ex-pat life give rise to all sorts of fantasies; author Beth Kephart, who writes about books and the writing life with sustained insight, eloquence, and passion; and Amy VanEchaute, new to the blogging world and already accruing many devoted readers at her exquisitely executed site My Path With Stars Bestrewn.
 A little background. . .
Fifteen years ago, when my two sons were small, I found myself haunted by a lack I couldn't even name.  I had a steady editing job I could do from home, babysitting help during those working hours, a comfortable house in the suburbs, two precious little boys and a husband I loved.  A "good" life.   And yet I juggled all the balls – mothering, working, household chores, activities, socializing, going and doing and getting – with a sense I was missing something essential. As my children grew and entered school, as I got busier and our days more complicated, this inchoate longing only intensified.
One afternoon, while sitting on the sofa with my five-year-old son, crocheting mitten strings as snowflakes drifted past the window,  I finally realized what this painful yearning was: a desire to inhabit my own life more fully. Not to do more, but to be more.  To have more quiet moments just like this one. And so I began systematically, and a bit ruthlessly, to simplify our family life. I also began to write about it.  Having spent years as a literary editor, I never imagined myself as a writer.  But suddenly I had something I wanted – actually, needed is not too strong a word here – to say. I needed to remind myself, again and again, what kind of person I wanted to be and what kind of life I wanted to lead.
Writing demanded that I sit still and pay attention.  It required time, reflection and, most of all, a confrontation with my innermost self.  If I really wanted to inhabit my life, it seemed, then the best way to do it was to slow down enough to notice the details.  And then, by subtle alchemy, something inside shifted. As I began to shape words, the words I wrote began to shape me.  The more I saw, the more deeply I felt.  And slowly, day by day and word by word, the hunger for something that always seemed just out of reach was transformed into gratitude for what was right in front of me.
I didn't ever set out to write a trio of books charting the journey from mothering young children up through midlife and beyond.  And yet, here I am.
What am I working on?
I've had the idea for a while to write a book I'm calling, for now anyway, "Offline: Reclaiming the Simple Pleasures of a Real-Time Life."  I spend way too much time sitting at my computer.  And even when I'm not typing at a keyboard, my devices are ever present, woven through my days. I suspect I'm not alone in my concern about the complexity of our relationships with technology. I feel anxious if I forget my phone at home, yet I also wonder what it might be like to take a complete technology vacation.  And much as I love the convenience of my fully wired life, I also miss the textures and challenges and diversity of my life as it was not so very long ago.  I'd love to explore a different balance for myself, and write a collection of short reflections about rediscovering the beauty (and the necessity) of non-wired, hands-on experience.
I'm also in the process of compiling five years worth of blog posts into a small book.  I thought this would be a quick project, but as it turns out, I want to revise and edit and turn them into a more thematically cohesive whole.  So, it will take me a little longer than I thought, but I hope the results are worth it.
How does my work/writing differ from others in its genre?
Whenever someone asks what I write, I always find myself pausing awkwardly after my answer of  "memoir."  To say I write memoir is to imply that I've confronted and overcome some kind of major life challenge that's worth sharing with the world. Explaining that I write about my own ordinary, everyday life feels both incredibly self-absorbed and utterly boring.  And yet, these really are my themes.  I have no philosophy to share, no trauma to heal, no addiction to recover from, no dark secrets to reveal.  My books aren't exactly page turners!
Yet my hope, always, is that in writing from my own experience I also touch on something universal – perhaps simply our human desire to honor life as it is by illuminating the sacred in the everyday.  There is a hidden meaning and beauty in life's most ordinary moments, and deep inner work to be done as we wrestle with the inevitable questions that are part of every human existence.  My writing tends to be quiet, exploratory, transparent, intimate.  And perhaps what I'm trying to do is not so much tell the story of my own life, which is nothing special, but rather tell a story, which just happens to be mine, but that is also a reminder that what we have in common is greater than what keeps us apart.
Why do I write what I do?
I actually answered this question above, in my introduction.  So instead of repeating myself, I'll share a quote from Annie Dillard's The Writing Life, a book I cherish.  She answers the question of why we read and why we write better than anyone I know:
"Why are we reading, if not in hope of beauty laid bare, life heightened and its deepest mystery probed? Can the writer isolate and vivify all in experience that most engages our intellects and our hearts? Can the writer renew our hope for literary forms? Why are we reading if not in hope that the writer will magnify and dramatize our days, will illuminate and inspire us with wisdom, courage, and the possibility of meaningfulness, and will press upon our minds the deepest mysteries, so we may feel again their majesty and power? What do we ever know that is higher than that power which, from time to time, seizes our lives, and reveals us startlingly to ourselves as creatures set down here bewildered? Why does death so catch us by surprise, and why love? We still and always want waking."
How does my writing process work?
I am a very slow writer and a terrible multi-tasker.  A friend of mine keeps a notebook in the car and writes at traffic lights.  Another writes on the train. I seem to require solitude and quiet and clear space and lots of uninterrupted time – which means I'm not very productive. I don't write every day, because not every day affords me a luxurious stretch of vast silence.  Nor am I one of those writers who needs to write in order to feel alive.  I can feel very much alive and fulfilled by working in the garden or making dinner.  And yet, if too many days go by without writing, I feel myself pulled to create that quiet place for myself.  And once I sit down to work, I will go six or eight hours without even moving.
I wrote Magical Journey by pretty much holing up in a room for many months and writing for many hours a day, moving from my lair only to eat and sleep and take a walk so that I could go and sit again.  I didn't know, when I began, where the writing would take me.  I had to begin as if I were embarking on a journey, put in the time, and see where the road led.
When I sit down to write a blog post, it's the same; I begin right where I am without really knowing where I'm going.  Eight hours later, I've arrived somewhere.  I take a break, go do something else to clear my head, then come back and edit and revise.  I'm embarrassed to admit how long it takes me to write a simple blog post.  And I'm a bit in awe of anyone who posts more than once a week.
What kind of writer are you?  Journal-keeper? List-maker? Story weaver? Truth teller? Steady or erratic? Fast or slow? Public or private? I'd love to know!
Meet my fellow blog hop writers. . .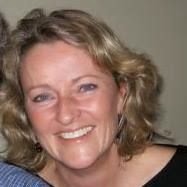 Jeanne Henriques is wife to a nomadic husband, mother to four independent children, one well-travelled dog and is the writer behind the blogs, Collage of Life and Expat Diary Viet Nam. Over the past 26 years, her family has packed up and moved between America, Australia, New Zealand, UK and Vietnam. She has some ideas of when and where the Expat Express will go next but can never be certain. Jeanne recently added "empty nester" to her repertoire with her four children now living between America and Australia. She looks to the years ahead as an opportunity to explore new horizons. She hangs her hat and camera part of the year at Chateau Mango in Ho Chi Minh City, Vietnam and the other half at Tahilla Farm in the foothills of the Monadnock mountain range in New Hampshire. She writes to tell the tale. You can follow her adventures on her blogs, Collage of Life, and Expat Diary Viet Nam. Jeanne can also be found chatting on Twitter, Instagram and Facebook.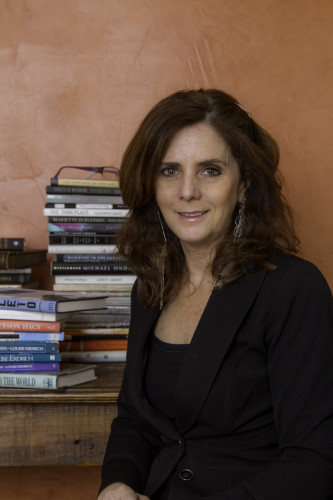 Beth Kephart is the award-winning author of eighteen books, an adjunct professor of creative nonfiction at the University of Pennsylvania, a frequent contributor to the Chicago Tribune and Philadelphia Inquirer, and the strategic writing partner in a boutique marketing communications firm. Handling the Truth: On the Writing of Memoir won the 2013 Books for a Better Life Award (Motivational Category). Nest. Flight. Sky., Kephart's first memoir in years, was recently published by Shebooks. Most recently, Beth's ninth young adult novel, Going Over (Chronicle Books), a 1983 Berlin story and a Junior Library Guild Selection, was launched to three starred reviews and was named a Booklist Top Ten Historical Fiction for Youth.  Beth writes about books and writing and life at Beth Kephart Books.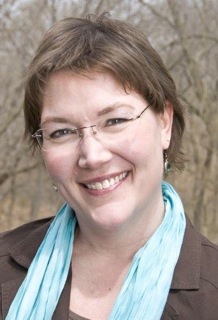 A self-described closet writer who surprised herself by making the decision to dip a toe into the blogosphere this year, Amy VanEchaute lives in Illinois with her husband, Jeff. Together, they've raised three (splendidly) literate children. Amy studies and reveres nature, subsists on poetry, and chooses peace for her daily portion. She enjoys sharing her photos and her perspective on My Path with Stars Bestrewn.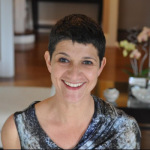 South African by chance and Californian by choice, Nicki Gilbert lives in the Bay Area with her husband, four kids and an aging dachshund. With dreams of reporting live on CNN, she majored in Drama and Journalism at Rhodes University in South Africa, met a boy, married him and moved almost 180 degrees west to San Francisco, to live her life as a wife, marketer, event coordinator, non-profit board member, and eventually stay-at-home mom. There was very little writing and even less acting during those years. Last year Nicki started blogging for Times of Israel, and now writes on her own website Red Boots – from dancing to walking and everything in between, and beyond. As a reluctant yet full-time, barely-at-home mom, writer, avid reader, country music lover and wannabe surf diva, she writes to keep perspective about it all. With tears, humor, skepticism, love, pain and truth. Trying to keep it real. Follow her at www.redboots.me and on Twitter @nixgilbertca.
Might there be a writing retreat in your future?
I took the photo above of my "outdoor office" at
The Lavender Inn
, in Ojai, California, where my husband and I stayed while on vacation last month.  It is, quite simply, a writer's paradise.  I want to share this exquisite experience!  So, I've reserved the entire inn for  3 nights next March (22-24), to host a small writers' retreat.  I'll have all the details here soon.  But if you 
think
 you might be interested, say so in a comment below or write me
here
and I'll make sure you receive all the info.  Space will be limited to 10.