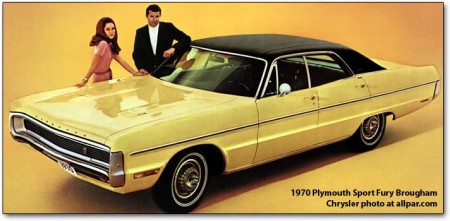 "We must always change, renew, rejuvenate ourselves; otherwise we harden." ~Goethe
This is the second in a series of letters between me and my friend, author Margaret Roach, on the challenges (and joys!) of aging. I'm Old (just 55) and she's Older (facing 60 this year). And since we're surely not the only ones buying wrinkle creams, we decided to share our exchange with you, too.  Be sure to read Margaret's letter to me here.   
Dear Older,
Oh Margaret! You would have to bring up our cars.
Well, I'm not going to lie about age here.  Yes, my Acura is ten years old.  And she's about to roll over 170,000 miles – that's a lot of trips taken, a great deal of life lived, many bridges crossed.
Buying this car was the first thing Steve and I did in 2003 when we left the suburbs of Boston and moved back to my country roots.  If we were going to make our home in a place where the last snow might not melt til mid-April, I wanted a car that would carry me through our Northern winters without too much anxiety on my part.  "Good in snow" was my top priority when we went out shopping for new wheels.
It's worth remembering that gas cost $1.54 a gallon when we arrived in New Hampshire to embark on this new life.  "Good mileage" was on my list, but it was somewhere below good visibility, comfort, and safety.
Jack was eleven and Henry was just starting high school when I began driving the kids around rural New Hampshire in my brand new silver MDX. (Family trips we took in our Toyota Sienna minivan – plenty of room for two parents, two boys, one dog and gear for all, and already showing the wear and tear of four years of hard daily use.) The Acura was the nice car.  My car.  And, I'll admit: it was and is the only car I've ever loved.
A little back story:  I'm not a natural behind the wheel.  I shudder to recall my first solo forays on our rural roads after I got my driver's license in 1974.  The car: my parents' 1970 red Plymouth Fury sedan, graciously bequeathed to me.  The most notable feature of that car was its size.  Huge. I have vague, unsettling memories even now of drifting around curves in the road, wondering if I was going a little too fast, fighting to hold the car on the pavement, straining to sit tall enough in the broad, slippery seat to see out the windshield.  To drive that car was to experience the rather surreal sensation of hurtling down the road at the wheel of a small houseboat, guiding it along its way with a white knuckle grip.
The first time I was given permission to take the Plymouth on a trip beyond my well-worn daily routes of school, work, and friends' houses, it was to drive to Lowell, where my three best friends and and I would park, hop on a train to the Boston Garden and attend a Neil Young concert.
I'd never driven in an unfamiliar neighborhood, or maneuvered down a crowded city street, or negotiated my way through narrow passages between parked cars.  By the time I finally docked the mammoth Fury at the train station, I'd clipped off not one but both of my side mirrors, in two separate heart-stopping incidents.
Trying to explain the pair of accidents to my parents the next morning, the best I could offer was:  "I'm just never really sure where the car ends and the air begins."
Skip ahead thirty years.  Time and experience and a dedicated yoga practice have given me a better sense of where I am in space.  After years of panic attacks at the wheel, avoiding city driving at all costs, and doing everything I can to get out of driving at night, I am actually a pretty confident driver.  I have to be.  I'm the main chauffeur for two boys with wildly disparate interests.
In sharp contrast to our geographically concentrated urban life, everything in the country is spread out and far apart.  Our new schedule requires weekly trips to Boston for piano lessons and treks all over the Southern part of the state for Little League baseball games.   The house we're building is on one side of a mountain, the schools our sons attend on the other – and there are multiple daily crossings, in all kinds of weather.  We travel to AAU basketball games and All-State Concerts and field trips and jobs at summer camps in Maine.  Once a month I return to our old home town for my book group meeting.  A dear friend and former neighbor gets sick; I make up an excuse every week to make the three-hour round trip to see her. Jack enrolls in boarding school three hours away, and for three years I make drive after drive, learning the road to the Berkshires by heart.
The miles add up. And my car, my trusty Acura, never lets me down. The car feels like an extension of me.  I know exactly where it ends and where space begins.  We are in synch, well-matched fellow travelers.
Meanwhile, first one son then the other comes of age and passes the driving test.  I take a deep breath and hand over my keys.  I sit in the passenger seat one winter morning as my son Henry drives us off the road and straight into a tree, having glanced down for a moment to look for a CD case.  (Three months in my mom's borrowed Subaru while my car's in the shop only makes me appreciate my sturdy, graceful MDX all the more. It is fixed at last, good as new, ready for the exploits of the next brother.)
I spend many nights staring at the ceiling, waiting for the sound of the garage door opening and closing again, signaling the safe return of an adolescent son. My nose is good:  no matter how carefully the car's been checked by its teenaged occupants or how long the windows have been rolled down to air out telltale scents, I can always piece together a morning-after story.  I sniff the air, pick up bits of trash from the floor, check the GPS history.  I'm a mother.  There are no secrets.
These days–to my relief– there are no stories, either.  No one asks for my keys anymore. Henry, living in New York, makes his way in the world by subway.  Jack, in school in Atlanta, is thrilled with his own first car, a used Volkswagen Jetta that he wisely kept off the road during this winter's crazy southern storms. Steve celebrated a brief break in our tuition-paying-cycle last year by treating himself to his own "dream car," a Chevy Volt that runs 44 miles on a charge, gets 40 miles to the gallon when it switches to gas and boasts a great sound system, plush seats, and sleek styling.
Everyone has moved on, it seems, but me.
I did go out last fall and test drive a few new models: a Ford Escape, a Honda CR-V, a Mazda CX-5.  All those gadgets!  The fancy dashboards, Bluetooth and audio streaming, and back-up cameras were intimidating.  Sure a USB port would be nice — books on tape for the road! — but at the end of the day, all I really wanted to do was climb back into my familiar seat, slip in an Alison Krause CD, and point the reliable old gal toward home.
Instead of a new car, I treated my silver friend to a day in the shop and had all her dings and dents pulled out – the automotive equivalent of Botox, I suppose.  She returned to me looking years younger, perky and clean, although of course the odometer reveals the unavoidable truth: try as we might to hold on the illusion of youth, such struggles are in vain.
So yes, we're in the same boat here, Margaret. To give up our cars is also to acknowledge so much else that's over.  It's to let go of who we each were ten years ago. (Would we have had time to be such close friends back then?  My guess is not.)  And it's to step into futures that feel so much less certain than our rigorously productive, wide-ranging pasts.
The day I trade in my car is the day I'll also sever an ineffable strand connecting the younger, busier, faster-moving me of ten years ago to the older, less entangled empty nester I am today.  Good-bye to the last vestiges of soccer mom, hello to. . .whom??
The answer to that question is still a work in progress.  But here's my thought.  We're both in good shape and life is long.  Our cars may be worn out, but we aren't.  I see adventures on the horizon.  Road trips, perhaps.  Voyages of discovery, with jazzy soundtracks courtesy of our new four-speaker sound systems.
It's time to get a move on.  West Springfield you say?  Just as soon as I get plowed out from this latest snowstorm. . .
Love,
Old
P.S. To our readers: Are you attached to your old cars, too?  Got any recommendations for us when we go out for those test drives?  Margaret is over here, with her aging Saab story; this is my response. And if you missed our first letters, they are here. Of course, we'd love to hear from you, too!