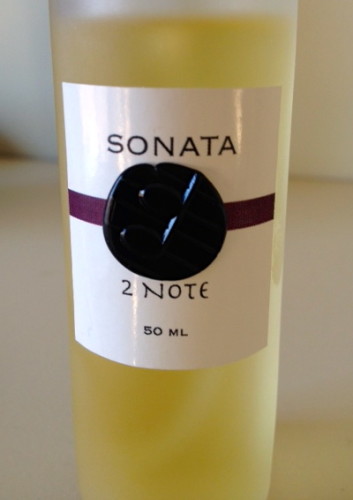 This is the first in a series of letters between me and my friend, author Margaret Roach, on the challenges (and joys!) of aging. I'm Old (just 55) and she's Older (facing 60 this year). Who knows where it's going, but since the subject keeps coming up, and we're both writers…well, you get the idea. Listen in.  
Dear Old(er),
Yesterday afternoon, I spritzed on a bit of Sonata, and then I drove downtown to the lawyer's office and signed my last will and testament.
I can tell you, seeing those words next to my own name at the top of the page was pretty strange – about as stark a reminder as I've had that, yes, the day will come when I won't be here.
It's funny how I can get so caught up in the minutiae of  my everyday life – the emails that need answers, the dishes in the sink, the bills on the desk, my annoyance at someone I can't change or at something beyond my control – that I lose sight of the big things.
Such as the fact that although time and space are infinite, I am not.  No matter how I spend it, my own time will run out. There aren't too many absolute truths in life, but this is one: nothing lasts, not even me.
Which is why I got up this morning and helped myself to another generous spray of Sonata, the nicest perfume I've ever owned (handcrafted at a tiny perfumery in Maine using all natural ingredients) and the only one I've ever loved.
The perfume was a Christmas gift from my dad.  Five years ago.  As you can see from the photo, the bottle is still full.  Yep. In five years, I've allowed myself to use my favorite perfume exactly twice.  Both occasions were formal weddings, so I felt they justified a bit of extravagance:  dressy necklace, expensive perfume.
My husband is all about "getting things done" and I'm pretty good at tackling essential stuff myself.  But the two of us have had "get a will" on our marital to-do list for years, one of those multi-step tasks that neither of us ever quite got a grip on.
Finally (inspired by you, my dear, after that scolding you gave me over dinner the last time I came to visit), I said, "Ok, I'll do it."
I found a lawyer in town, we filled out a questionnaire, added up the assets, had a meeting, considered who we'd like to appoint to say "pull the plug" if we're both near death or incapacitated, read various drafts of all the bits and pieces, and signed pages of documents.
Getting this project wrapped up was a good way to begin the new year. There's some relief in knowing if we go down in a plane crash we won't leave a mess behind. And it pleases me to think we'll have something to pass on to our boys. But the whole process has started me thinking.
In a funny way, confronting the inescapable truth of my own future death makes me see how silly and pointless it is hold on to anything.  The old cliché is true: you can't take it with you.
So why, I wonder, would I keep a bottle of perfume I love on my dresser for half a decade, rather than allow myself the simple pleasure of wearing it?
(I'm remembering my grandmother here, who kept her lampshades wrapped in the plastic they arrived in, and her couch swathed in plastic, too, and her candles wrapped and unused in their candlesticks  — where they remained, never lit, until the day she had to leave her house and most of her possessions and move into a nursing home.)
Well, I've just had a little tour of my own house, taking stock.
And if I don't change my ways, I could follow in my grandmother's footsteps. There are a couple of bottles of good wine in the pantry (gifts — too expensive to drink).  There's the china espresso cup my mom gave me –lovely and delicate; too fragile to use.  There are $5o worth of L.L. Bean coupons about to expire on my desk, and a credit for some ancient, long-forgotten return at Pottery Barn.  Every time I think of using them, I convince myself I should save them, for something I might need someday.
I have a seven-year-old gift certificate for a pedicure at a spa that may or may not be in business anymore, and a two-year-old gift certificate for a facial at another (too busy to use them; and I don't need a pedicure or a facial.) In my closet:  the jeans I rarely wear, though they fit perfectly, because they are too nice for everyday. Sweaters I take out of storage each fall and put back in boxes in the spring – because they're too dressy for around the house.  Bras and underpants too pretty for an ordinary weekday. (So, each morning I pull on the old frayed ones instead.) Earrings and necklaces and shoes for "going out," which I hardly ever do.
In the kitchen:  the "good" glasses, which gather dust in the cupboard; the silver from Steve's mom, neatly packed away; the tablecloth that's too nice to put on the table, the cloth napkins that are only for company.  (I keep washing and folding the old, stained napkins.  .  .)
Do you do this, too, or is it just me?
I wonder if I save the best things because I'm afraid there won't ever be any more of them coming my way?  Or (even more unsettling to consider): because I think my everyday life isn't special enough — that I'm not special enough — to really deserve them.
Well, my friend, I'm ready to use them all.
So, I'm wondering: could we make a little pact, you and I — to help each other keep our saving-for-a-rainy-day tendencies in check?
Instead of  squirreling away all the best nuts for some imagined, better or needier future, how about if we agree, together, to celebrate the glorious beauty of a fully appreciated now?
Let's make 2014 the year we light the candles, spray the perfume, wear the pretty underwear, and get the facials, okay? Let's say "yes" to what we love, whatever it is, and clear away the stuff that holds us down or holds us back.  Let's inhabit our own lives as generously and joyously as we can for as long as we can.
Of course, what I'm talking about here isn't just perfume and candles.
For me, it's also about awakening each morning with an awareness of how precious life is, how fragile, how magnificent.  It's about remembering to turn off the computer and pick up the book of poetry I really want to read.  It's about leaving the dishes for later and taking a walk in the snow as it falls, about easing up on the to-do list and stepping into the spaciousness of a quiet moment.  It's about noticing what's good in people, and cherishing that. It's about giving myself permission to be silly or lazy or vulnerable. It's about holding on to hope and showing love and cultivating gratitude — and letting go of so much else that I cling to for no good reason.
It's about remembering that my true work isn't always on the desk in front of me, or at the kitchen sink, or in my in-box.  My true work has to do with softening my heart and strengthening my faith that what is, is meant to be.  Which means accepting myself as I am (wrinkles and all) and embracing my life — right here, right now — as the lovely gift it is.
And that's as good a reason as any to light some candles.  To smell delicious.  To toss out the old, ratty underwear.  To wear my favorite jeans.  To give thanks for our friendship. And to keep sharing what's in our hearts.  (I knew, when you gave me that tube of fancy under-eye concealer for my birthday that you wouldn't steer me wrong on this path through the afternoon of life. And then, when you gave me another one two weeks later, I knew I better start USING it!)
I'm so glad you're there, my friend!  And thank goodness you're a few steps ahead of me on this journey, lighting the way forward.
Love, K
P.S.   Speaking of "being there": here's a little something for you, the old "Friends" theme song as revisited by three young Irish lads.  Click on the lyric: "I"ll be there for you, 'cuz you're there for me, too."  That does just about say it all!  xo
P.P.S. Readers: I'm curious! Do you use your special things, or save them?  Want to join us in making this a year of simple pleasures?
To read Margaret's lovely response to my letter, click here. (She's giving away two signed copies of  Magical Journey over at her site, too!)
Paperback News . . .
Pub date for Magical Journey in paperback is this Tuesday, January 21.   Because of you, and the amazing Magical Journey Team, there's already a bit of a paperback "buzz" —  from readers, from book groups, even from Book Festivals.  My heartfelt thanks! Together, we're giving this book a send-off!
There's also an audio version of Magical Journey, which I recorded last November.  Weird as it is to hear my own voice, I listened to a sample of it the other day.  (Lots of memories there. But not so strange after all.) To hear it yourself, click here.