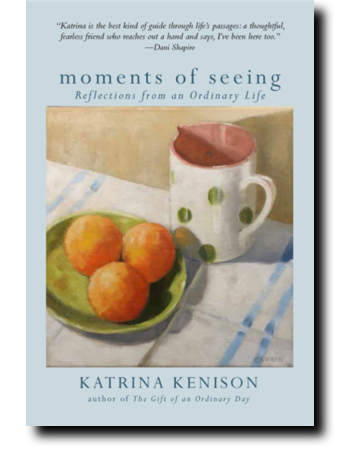 Moments of Seeing: Reflections from an Ordinary Life
Order your copy now!
"Katrina Kenison beckons readers into her world and proves to be an insightful guide and companion through the vicissitudes of life."
~ Chicago Tribune
In this long-awaited collection, Katrina gives voice to the simple joys and private longings of women everywhere.
Learn more, or pre-order here.